Visas and Health in the United States
Whatever the reason you choose to travel to the US, consider taking out travel or expat health insurance for you and your family. You will leave with peace of mind and can prevent financial, health, and legal risks that would arise unexpectedly. Guarantees for repatriation, hospitalization, civil liability and other emergency medical expenses are essential, regardless of your destination. What is the price for an international healthcare insurance ? Ask a free quote online.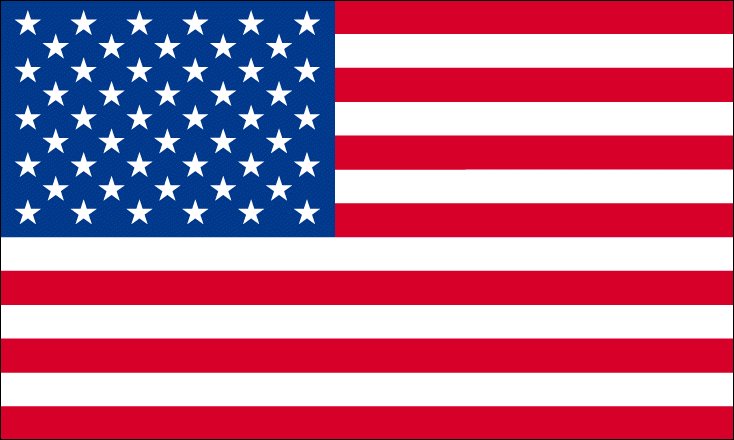 Political regime: Biallerist Presidential Federal Republic
Capital: Washington DC
Area: 9,833,517 sq km
Population: 327.2 million
Languages spoken: English, Spanish
Currency: U.S. dollar
Visas in the United States
Since October 26, 2005, Customs has required the presentation of a biometric passport. Only holders of such a passport and holders of a machine-readable passport (DELPHINE model, issued in France since 2001), issued before 26 October 2005, will be exempt from visa. Therefore, holders of old model passports (non-machine-readable) will be subject to visa, regardless of their date of issuance, or machine-readable passports (DELPHINE model) issued on or after 26 October 2005. The visa is also required for any stay of more than 90 days. The Temporary visit for pleasure (type "B2") is valid for three months, with no possible extension.
Temporary residence (non-immigrant) visas
Many types of temporary visas exist for travellers to the United States:
(B) visitor: business visa, tourism or medical care for up to 6 months.
(F/M) student enrolled in an American school and AT SEVIS
(J) exchange visitor, enrolled in an exchange program and at SEVIS
(D) crew member
(I) media and journalist
(E1) Treaty Trader, a professional from a partner country travelling for international trade reasons.
(E2) Treaty Investor, investor of a partner country
(H, L, O, P, Q, R) temporary worker or trainee
(TN/TD) NAFTA Professional (USMCA)
(T) victim of human trafficking
(U) victim of crime, participating in the investigation or prosecution of the person responsible.
Immigration visas
Family reunification visas are: close family (IR), family (F), fiance (K).
The U.S. citizen or resident resident in the United States, a member of your family, must complete a petition to support your visa application. For IR and F family visas, form I-130 will be required to be completed for an application to immigrate to the United States. For the fiance visa (K), the future U.S. spouse must complete the I-129F form for a temporary visa application in the United States.
The completed form must be sent to USCIS, the U.S. Immigration Department. A service fee will have to be paid to the USCIS in addition to the fees paid to the Embassy.
Once the form is processed by the USCIS, you will receive a notification from the Embassy in Paris stating that your file has been received from the National Visa Center (NVC).
Register on the embassy website, pay the visa fee and make an appointment at the consular service. The interview will then be done in English and will seek to determine your motivations for travelling to the United States. At the end of the visa, you will be inindicated if you have accepted or refused a visa. If your application is accepted, the documents will be mailed to you within 7 to 10 business days.
The E immigration visa is for foreign workers wishing to become permanent residents in the United States. To do so, the employer will have to complete a petition, or form I-140, and forward it to USCIS, the U.S. Immigration Department. Once it is processed by the USCIS and received by the National Visa Center (NVC), the USC(National Visa Center) will send you instructions for filling out the DS-261 immigration form.
Other documents will be requested: passport, identity photos, civil documents (birth certificate, marriage certificate, etc.), certification of available funds or financial capacity. The latter must show that you will be able to support yourself and your family if they accompany you to the United States. You will also be asked for a medical certificate issued by a licensed physician.
Register on the embassy website, pay the visa fee and make an appointment at the consular service. The interview will then be done in English and will seek to determine your motivations for travelling to the United States. At the end of the visa, you will be inindicated if you have accepted or refused a visa. If your application is accepted, the documents will be mailed to you within 7 to 10 business days.
Finally, the diversity visa is obtained by lottery. A number of visas are awarded to countries that did not obtain enough green cards in the previous year. This is regularly the case in France, which allows its citizens to participate in the lottery. Very few places are granted, and selection to the lottery is not worth accepting the visa. Once the selections have passed, you will need to continue the visa application process.
Many articles explaining the green card lottery are online on the website of our partner EuropUSA. Don't hesitate to consult them to learn more about lottery immigration in the United States.
The visa process is as follows:
The first thing to do is to gather all the necessary documents for applying for a visa. It depends on the type of visa you are asking for. This documents include your passport, Vitae Curriculum, certificate of available funds, and your travel dates. The certificate of funds available proves that you will be able to support yourself when you arrive in the United States. If you are a student, bring your I-20 or DS-2019 with your SEVIS ID and the address of your host institution. If you are travelling as a temporary worker, you will need your I-129 and employer information and address.
You will then have to fill out the DS-160 form (pictured) and print the confirmation page of the form. Click here to view an example of a DS-160 form.
Once this is done, create an account on the embassy's website. Pay your visa fees and make an appointment for an interview with the consular service. Appointments are usually scheduled within 3 to 5 days, but this can take longer between June and August.
The interview is done in English and focuses on your reasons for visiting the country and your wishes for the future. Please note that you may be refused a visa if you indicate that you would like to settle in the country (immigration, not temporary). You are usually notified of the agreement or visa refusal at the end of the interview.
The visa is mailed within 3 to 5 working days following the interview.
The petition, or Form I-129, must be completed by your future employer and forwarded to U.S. Immigration within 6 months of your contract start date. Once this request is accepted, your employer is notified via Form I-797.
During your interview at the Consular Service, you will be required to submit the I-129 application receipt and the accepted I-797 form.
Visa fees depend on the type of visa requested
Visa without petition (B, C, D, F, I, J, M, TN/TD, T, U) – $160
Visa with petition (work visa: H, L, O, P, Q, R) – $190
Visa E (Treaty Trader or Investor) – $205
Visa K (fiancé or wife of a U.S. citizen) – $265
There are no reciprocity fees for French nationals. To verify the reciprocity fees applicable for your country, visit the U.S. Consular Affairs website.
Please note that visa fees are not refundable, even when you are refused the visa.
French Embassy in Washington
4101 Reservoir Road NW
Washington DC 20007
Tel: 1,944 60 00
Fax: 1 944 61 66
French Consulate in New York
934 Fifth Avenue – New York NY 10021
Tel: 1 606 36 00/88/89
Fax: 1,606 36 20
French Consulate in Miami
Espirito Santo Plaza
1395 Brickell Avenue, Suite 1050
Miami FL 33131
Tel: 1 403 41 50
Fax: 1 403 41 51
French Consulate in Boston
Park Square Building – Suite 750
31 Saint James Avenue
Boston MA 02116
Tel: 1 832 44 00
Fax: 1,542 80 54
French Consulate in Chicago
205 North Michigan Avenue
Michigan Plaza – Suite 3700
Chicago IL 60601
Tel: 1 327 5200
Fax: 1,327 5201
French Consulate in Los Angeles
10990 Wilshire Boulevard – Suite 300
Los Angeles CA 90024
Tel: 1 235 32 00/01
Fax: 1,479 48 13
Consulate General of France in San Francisco
88 Kearny St, Suite 600
San Francisco, CA 94108
Tel. : (415) 616-4906
admin-francais.san-francisco-fslt@diplomatie.gouv.fr
French Consulate in Houston
777 Post Oak Boulevard – Suite 600
Houston TX 77056
Tel: 1 57 22,799
Fax: 1 57 22 911
U.S. Embassy in Paris
2 Gabriel Avenue – 75008 Paris
Tel: 01.43.12.22.22
Fax: 01.42.66.97.83
Vaccines and Safety in the United States
vaccination
Compulsory vaccines and certificates: No vaccine is required. A medical visit is mandatory for foreigners applying for a long-stay visa in the United States. Anyone with a contagious disease (including HIV carriers) is denied such a visa.
Recommended vaccines and certificates: For adults, don't forget vaccines for tetanus, polio, hepatitis B, meningitis A and C and for at-risk groups: tuberculosis and rabies. For children, don't forget the vaccines against diphtheria, tetanus, whooping cough, polio, tuberculosis, measles, mumps, rubella, hepatitis A and B, (long stay), meningitis A and C (long stay for 18-month-old travelers), typhoid (long stay for 5-year-old travelers and older).
Security
The territory of the United States is gigantic and the risks differ enormously depending on the region and the states. In large cities, security measures must be taken to avoid any problems. It is advisable to inquire beforehand about the neighbourhoods to avoid and not to walk alone at night for too long. The theft of identity papers or bank cards is common, sometimes with aggression. For more information about each city, please visit the France-Diplomatie website.
The risks of natural disaster are very present in the United States. Every year hurricanes, tornadoes, fires or earthquakes hit the United States and there are deaths and injuries. In the event of an incident, refer to the orders of the local security forces.
Health insurance in the United States
Why take out international health insurance when travelling or residing in the United States? Simply because health spending quickly reaches very high amounts abroad. On the other hand,health insurance is compulsory in the United States in order to be covered in a public or private institution. In addition, the repatriation guarantee is an essential criterion. In the event of a serious accident it is sometimes necessary to carry out a medicalized repatriation to the nearest medical centre or to the country of residence. Depending on where you are at the time of the accident, and depending on the medical prognosis, it may be necessary to charter a helicopter or a medicalized aircraft.
Mondassur supports you in your choice of international health insurance by helping you compare the different offers on the market. Depending on your profile, we will be able to offer you different travel insurance, international student and expatriate insurance packages.
Other travel advice in the United States