Health insurance in the Netherlands
Do you want to move to the Netherlands? For a professional opportunity, to settle down or to discover a new culture? All reasons are valid, but have you considered purchasing expatriate health insurance? Indeed, benefiting from state-of-the-art medical care requires significant health coverage due to the high cost of access to care.
How does the Dutch healthcare system work? Why would an international health insurance policy be more appropriate for my budget and needs?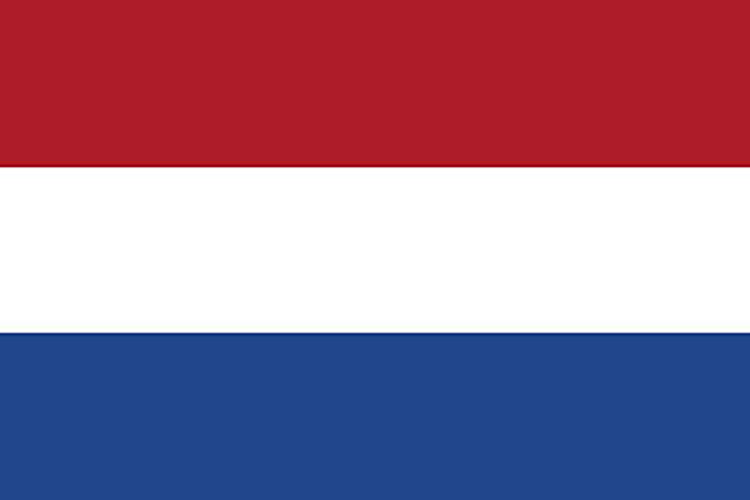 Political regime: Constitutional monarchy
Capital: Amsterdam
Area: 41,526 sq km
Population: 16.4 million
Languages spoken: Dutch, Frisian
Currency: euro
The organisation of the health care system in the Netherlands
The health care system in the Netherlands is defined by three entities: the government, professional organisations and health insurers. In 2006, the government created a universal health insurance system to regulate and supervise competition in the health care markets. This system is adjusted by basic health care, long-term care and voluntary supplementary insurance. Finally, this structure is financed by the monthly contributions and premiums paid by the insured to their private insurance companies. Indeed, the Netherlands relies solely on a private health system. However, it is highly regulated.
Health insurers negotiate prices and quality of care directly with health care providers. Thus, competition is based on prior negotiations between each health insurer and health care providers.
All citizens must be affiliated to a general practitioner and can change their referral without restriction.
Local insurance in the Netherlands
When you arrive in the Netherlands, you will have to join a health insurance scheme (zorgerkeraar) run by private Dutch insurance companies under the Health Insurance Act. However, if you work for a company based in your home country, you can keep your local insurance and not join the Dutch compulsory insurance.
Be very careful, as many expatriates who do not join a Dutch health insurance scheme directly may find themselves, a few years later, having to pay back all the unpaid monthly payments (which can sometimes be worth several thousand euros) since their arrival in the Netherlands.
What is covered by compulsory Dutch health insurance?
Hospitalization, nursing care and patient transport
Routine medical care (by general practitioners and specialists)
Maternity care
Home care
Dental care for minors
Some paramedical care: physiotherapy, speech therapy and dietary advice
Physiotherapy for the treatment of chronic diseases
Medical care for mental illnesses
Medication.
However, an excess applies to almost every health care benefit and must be paid by the insured. Maternity costs if you have given birth at home and certain medical services provided by a general practitioner may be reimbursed at 100%. This compulsory insurance amounts to about 120 euros per month.
In order to be covered for care not reimbursed by the basic insurance (physiotherapy, dentistry, glasses and contact lenses and homeopathy or other alternative medicine…) you will need to take out a complementary mutual insurance. Supplementary health insurance usually costs between 10 and 20 euros more. And they may be different from your basic insurance plan.
Do these Dutch insurances cover policyholders abroad?
All basic health insurances cover policyholders abroad for emergency medical treatment, regardless of the type of insurance they have taken out. For example:
Hospitalization for an urgent condition
Coronavirus treatment for an emergency situation
Emergency care after an accident
Ambulance transport
Medicines needed to treat an emergency.
However, basic insurance does not cover
Repatriation
Plannable care (e.g. a visit to a doctor on your own initiative)
Urgent health care costs that exceed the reimbursement limits of Dutch health insurance companies.
How do I find a general practitioner or specialist in the Netherlands?
When you move to the Netherlands, one of the first things you will need to do in the area of health care is to register with a general practitioner. If you want to consult a general practitioner, you will have to refer to the doctor with whom you are registered. As stated above, you can change your referral doctor as you wish, there are no restrictions in this respect.Furthermore, in the Netherlands all doctors have a duty of care. They cannot refuse to treat you despite the fact that you do not have a residence permit or health insurance.
If you want to consult a specialist doctor, you can be referred to one by your general practitioner. When you see your GP, if he or she prescribes medication, he or she will send the prescription directly to the pharmacy of your choice. All you have to do is pick up the medication at the indicated location. You can find standard non-prescription medicines in pharmacies, drugstores, supermarkets and petrol stations. You can also order medicines from internet pharmacies. They will deliver your medicines to your home.
The average cost of a consultation with a general practitioner is
Consultation (10min): 10 euros
Consultation (+20min): 20 euros
Telephone consultation (5 minutes): 5 euros
A consultation with a doctor lasts on average more than 20 minutes, so the fee for a GP's service is usually 30 euros.
Emergency care in the Netherlands
If you need emergency health care in the Netherlands, call the emergency number 112, which will connect you to the necessary service (ambulance, police or fire brigade). Please note that if you are taken by an ambulance, you will be charged an ambulance fee for your care.
There are specific emergency numbers affiliated to regions. For example, the Hague region has a dental emergency number that is open after 5 p.m. and at weekends: (070) 311 03 05. Find out about the different local services for health emergencies in the region you are in.
Every hotel in the Netherlands has a doctor and a dentist. If you are staying in a hotel you will be able to contact the hotel's general practitioner or dental service.
The cost of an ambulance service is 5 euros per kilometre.
The cost of a single visit to the emergency room (not including the follow-up consultation) is 350 euros.
Average cost of medical care in the Netherlands
Standard dental consultation: 23 euros
Consultation with a general practitioner: 30 euros
1 night in hospital: 900 euros
1 day in intensive care: 2500 euros
MRI: 300 euros
Cardiac surgery: 8000 euros
Paramedical care in the Netherlands
In the Netherlands, only certain paramedical care can be reimbursed by the statutory health insurance: physiotherapy, speech therapy and dietary advice. This is only possible if these services are prescribed by your doctor. However, to consult a physiotherapist on your own initiative or an ophthalmologist for glasses, for example, you will have to take out additional insurance or pay the full cost. The average price of a standard physiotherapy session in the Netherlands is about 35 euros for 30 minutes. On average, for a pair of glasses you will pay between 100 and 250 euros. This depends on your prescription and the lens treatment you choose. For a session with a speech therapist, it will cost you an average of 30 euros for 30 minutes.
How do I see a paediatrician in the Netherlands?
The paediatric service in the Netherlands is very well developed and offers good care for children. To see a paediatrician, you can make an appointment at many clinics throughout the country, which offer comprehensive paediatric services. The price of a consultation with a paediatrician in a clinic can be as high as 300 euros, depending on the type of care provided to the child.
Maternity in the Netherlands
Are you an expatriate who is pregnant in the Netherlands and would like to know what the maternity procedure is like? Mondassur will answer all your questions in this article.
In the Netherlands, you can go to an obstetrician, a general practitioner or a gynaecologist who will follow you throughout your pregnancy and after the birth. The Dutch compulsory health insurance scheme reimburses the planned costs from the basic package.
You will be asked to undergo a series of tests before the birth to ensure that your pregnancy is going well. Only tests that require a medical indication are reimbursed at 100% by the Dutch health insurance.
The price of an early ultrasound scan is about 35 euros. An ultrasound on demand costs an average of 67 euros.
A referral from a midwife or your GP is necessary for you to give birth in hospital without paying any personal contribution. If you decide to give birth in hospital without a medical referral, you will have to pay a personal contribution.
During the maternity period after the birth, you will be cared for by a maternity nurse who will look after the newborn baby and you. You will be reimbursed for up to 80 hours of maternity care by the Dutch statutory insurance scheme. You will have to pay a personal contribution for maternity care amounting to 5 euros per hour for maternity care at home. These costs are not deducted from the excess.
Is it necessary to take out international health insurance for expatriation to the Netherlands?
If you are planning to move to the Netherlands, or are thinking of moving to the Netherlands, it is strongly recommended that you take out an international health insurance policy to replace your Dutch health insurance and supplementary health insurance. On the one hand, the compulsory Dutch health insurance only partially covers daily health care, resulting in deductibles for most services. On the other hand, a supplementary international health insurance will cover you as much in the Netherlands as a local supplementary health insurance but will cover you as much abroad as in the Netherlands, unlike a Dutch health insurance.
Which international private health insurance in the Netherlands and for whom?
We offer expatriate health insurance for all types of expatriate profiles and nationalities.
Are you a European citizen looking to relocate to the Netherlands? No visa is required, whether you are an expatriate employee, a digital nomad, an entrepreneur or a pensioner. We recommend that you take out our expatriate insurance Gold Expat policy that will cover you for private health care costs in the Netherlands and also cover you for private health care costs abroad and medical repatriation to your home country if necessary.
If you are a European student and wish to spend a semester, an internship or part of your studies in the Netherlands, we recommend that you take out a GoldStudent insurance policy tailored to your profile in order to benefit from the best medical cover at the lowest cost.
If you are a non-European and wish to work, study, invest or retire in the Netherlands, you will be required to take out private health insurance when applying for a Schengen visa and our GoldImpat insurance is suitable for you.
Get a free quote on our website to assess your coverage needs and/or contact us by email or phone for more detailed information and advice on the different types of international coverage.