Health insurance in Switzerland
Before leaving for Switzerland, have you thought about purchasing expatriate health insurance? Mondassur will guide you and help you choose a complementary insurance perfectly suited to your choices in Switzerland.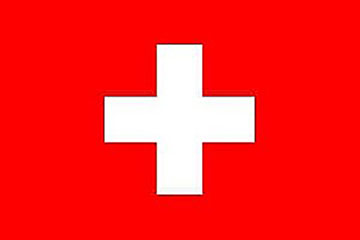 Political regime: Semi-direct democracy
Capital: Bern
Area: 41,285 sq km
Population: 7.4 million
Languages spoken: German, French, Italian, Romansh
Currency: Swiss franc
The Swiss Health Care System
The Swiss healthcare system is known for its efficiency as well as its complexity. Health care is at the heart of the population's concerns and is an important issue for citizens who regularly express their views on the subject. Known to be one of the most efficient systems in the world, with state-of-the-art infrastructures and top-notch personnel, life expectancy in Switzerland is very high. However, the cost of access to healthcare is also very high.
How the Swiss health care system works
The Swiss health care system is a federated system because it is structured around different actors in the health care system: the Confederation, the cantons and the municipalities. The Confederation determines the amount of the deductible, the cantons determine the services provided by the hospitals, the salaries and the work schedules of the hospital staff. A basic private health insurance (organized by the federal law on health insurance LAMal) is compulsory for everyone living on Swiss territory. Private insurances are complementary and in conformity with the basic insurance. They cover the insured for dental care, or hospital stays in a private room for example. Swiss health insurances are financed through premiums calculated independently of income. They are calculated "per capita": criteria such as age, gender and canton.
Local insurance in Switzerland
1) Health insurance and maternity benefits
Health insurance includes health care insurance (mandatory) and daily allowance insurance (optional). It is possible for health insurance companies to offer supplementary insurance not regulated by the federal law on health insurance.
Membership Requirements
All persons living in Switzerland must take out health insurance within 3 months of their arrival in the country. You can choose your insurer.
The different models of health insurance in particular:
Basic health insurance: "compulsory health insurance" (AOS) offered by all health insurance companies. The benefits are identical regardless of the health insurance company (hospitalization in a shared room, outpatient care), however, the health insurance does not cover dental care.
Managed Care HAM": this model allows a free choice of family doctor according to a list provided by your insurer. You will always be required to consult the doctor first.
Managed Care HMO": an HMO also offers a network of care with more economical rates. This means that your doctor will always be part of a care network. If you need additional care, he or she will refer you to a specialist who can be part of his or her care network.
It is strongly recommended that you take out additional international health insurance in addition to one of these policies in order to be covered at 100% and also in case you travel abroad. In order to limit your budget, we recommend that you subscribe to the basic health insurance knowing that an international health insurance covers up to 100% of your care.
You can take out a private international insurance policy that replaces a local Swiss insurance. This means that an international private insurance like GoldExpat is sufficient for you to reside in Switzerland.
Sickness benefits
Sickness benefits include general sickness, accident and congenital disability benefits and cover:
Examinations, treatments and care provided (outpatient, hospital, nursing home by doctors or on medical mandate)
Analyses, medication
Hospital stay in sector C (semi-private room)
Preventive measures carried out by a doctor
Participation in the costs of spa treatments, transport and rescue costs
Rehabilitation measures, prescribed by a doctor
In the event of hospitalization, adults and young adults who are no longer in training must pay a contribution of 15CHF per day of hospitalization.
The majority of dental care is not reimbursed by the compulsory insurance.
2) Does local insurance cover Swiss permanent residents and workers abroad?
LAMal offers different insurance coverages depending on the destination. These covers all have one thing in common: they cover more or less only emergency medical treatments at a rate often well below 100%. Medical treatment or the purchase of medication on your own initiative (without the intervention of the fire department or other emergency services) will not be covered by LAMal outside Europe.
How to consult a general practitioner or specialist in Switzerland?
Consulting a general practitioner or specialist or even a practitioner in Switzerland has never been so easy. Since the appearance of websites and applications, you can book a consultation online with the practitioner of your choice. There is the Doctolib application and the Onedoc website which is exclusively reserved for the Swiss medical structure where you can book the consultation of your choice.
Example of the cost of medical care in Switzerland
Consultation with a general practitioner: 110 CHF
Visit to a pediatrician: 200 CHF
Consultation with a dentist: 150 CHF
Session with a physiotherapist: 200 CHF
Hospitalization + night : 10,000 CHF
Childbirth : 5280 CHF
Cesarean section after 33 weeks : 7500 CHF
Appendicitis operation : 6675 CHF
Hospitalization costs are very difficult to anticipate as they vary according to several criteria:
The number of physicians and staff involved in the patient's care
Equipment used according to the patient's needs
Patient's state of health
Possible complications that may arise during the stay
The comfort desired by the patient (common, private or semi-private ward)
The canton and the establishment chosen by the patient (prices vary from one canton to another and from one establishment to another)
Knowing that at least 150CHF per day will be added to the costs for the semi-private ward (which can rise to 300CHF depending on the canton) and at least 300CHF for a private room.
Some examples of hospitals for expatriates in Switzerland
Zurich University Hospital
University Hospital of Vaud (Lausanne)
University Hospitals of Geneva
Niversitätsspital Basel
Health care networks in Switzerland
There are many health care networks in Switzerland, often organized around the cantons in order to maximize the efficiency of the health care system on a smaller scale. In addition, these networks allow for lower fees and faster access to care. We can mention the health network of Haut-Léman, Nord Broye, Côte or Lausanne.
The emergency service in Switzerland
The Swiss emergency system takes the form of a "rescue chain" (SC) in order to be as efficient as possible. It consists of 5 links: emergency assistance by witnesses, emergency call, lay first aid, professional help and transport to the appropriate hospital and hospital treatment. You can contact the emergency number: 112. You will be immediately taken care of according to the emergency you are facing. From first aid to emergency hospitalization, you will be taken care of very quickly by this chain. The ambulance service is: 144.
How to treat your children in Switzerland?
The pediatric service in Switzerland is very developed. It offers a very thorough service and follow-up. However, the cost of a consultation is high (on average 200CHF per hour) because a consultation often has a basic fee plus a fee every 5 minutes. It is possible to book consultations with a pediatrician on the Onedoc website
Pregnancy and childbirth in Switzerland
It is possible to have an ultrasound, an MRI or a CT scan in ultrasound practices, radiology and imaging institutes or in hospitals. It all depends on whether you choose a public or private institution and which institutions your insurance company partners with. Appointments can be made by phone or through the Onedoc website.
Examples of costs for medical examinations during a pregnancy in Switzerland:
Ultrasound : between 130 and 400 CHF
MRI: between 450 and 1600 CHF
Scanner : between 300 and 1200 CHF
There are free family services that women who have just become mothers can access:
Midwife consultation: weighing the baby, answering questions.
Open house for young mothers at home.
A woman who has only basic health insurance will not be able to choose her doctor during childbirth. The insurance only covers the cost of the stay in a general ward. From the thirteenth week of pregnancy until eight weeks after the birth, all expenses will be reimbursed, including prenatal consultations, ultrasounds, etc.
Generally, you will receive 7 prenatal consultations, 2 ultrasounds, a stay in a semi-private room and a check-up 6 to 8 weeks after delivery
Is it necessary to take a health insurance in Switzerland?
Switzerland has one of the best health care systems in the world, but it is also one of the most expensive in the world. The compulsory basic health insurance covers a part of the medical expenses incurred. However, when it comes to more serious procedures, medical costs will skyrocket. Without supplemental insurance, the deductible and co-payment will reach exorbitant amounts, so taking out health insurance is essential. That's why we learn more about foreign health care systems every day, and Switzerland is one of them. And this, with the sole purpose of offering you the most appropriate insurance contracts for your situation.
Which Health Insurance for Switzerland?
What we recommend is to subscribe to a private international insurance that will cover you at better reimbursement rates than the Swiss compulsory basic insurance.
Moreover, your hospitalization expenses will be covered at 100% wherever you travel, contrary to the Swiss compulsory insurance which is only competitive on the European territory. Indeed, in foreign countries where the cost of access to health care is very high, it is essential to be insured at 100% of the actual costs incurred.
You can also count on GoldExpat to take care of your current medical expenses abroad. They are reimbursed at 90% or 80% (depending on the plan chosen). This includes general practitioner and specialist consultations, medical check-ups and medication.
Finally, GoldExpat allows you to be covered for repatriation if necessary in your home country whether you are in Switzerland or on the other side of the world. Not at 50% as provided by the Swiss health insurance, but at 100% of the actual costs.