Visas and Health in Morocco
Would you like to spend your holidays in Morocco? Are you planning an expatriation project in Morocco? Or maybe they're planning to go on an internship in Morocco? Whatever the reason you choose to go there, consider taking out travel insuranceor expatriate health insurance for you and your family. This will avoid possible financial, health, and legal complications in the event of an unannounced accident. We advise you to favour contracts whose guarantees cover repatriation, hospital costs, civil liability and other emergency medical expenses.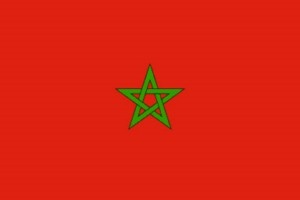 Political regime: Constitutional monarchy
Capital: Rabat
Area: 446,550 sq km
Population: 33.2 million
Languages spoken: Arabic, French
Currency: Moroccan dirham
Visas Morocco
If you are a French national you do not need a visa for a tourist stay or business less than 3 months. All you need to do is have your valid passport covering the entire length of your stay.
Any Frenchman wishing to work in Morocco must be registered within a fortnight of entering the date of his entry and obtain a residence permit from the Moroccan authorities. Synonymous with work visa in Morocco, this residence card has a validity period of one year renewable.
French Embassy in Rabat
3 Sahnoun Agdal Street – BP 602 – Rabat
Tel: [212] 37 68 97 00
Fax: [212] 37 68 97 01
Moroccan Embassy in Paris
5 Rue Le Tasse – 75116 Paris
Tel: 01.45.20.69.35
Fax: 01.45.20.22.58
Email: info@amb-maroc.fr
Vaccines and safety in Morocco
Vaccines and local diseases
The yellow fever vaccination certificate is only required for travellers from an endemic area. But in general, Morocco is a country where health risks are rather low. Here are some of the risks involved and the precautions to take.
For adults, don't forget vaccines for tetanus, polio, hepatitis A and B, typhoid and for at-risk groups: tuberculosis and rabies.
For children, don't forget vaccines against diphtheria, tetanus, whooping cough, polio, tuberculosis, measles, mumps, rubella, hepatitis A and B, (long stay), typhoid (long stay for 5-year-old travelers and older).
It is also advisable to pay attention to the risks of dehydration and malaria.
Security in Morocco
Morocco is a country with moderate risks. However, vigilance and caution must be exercised, particularly in some parts of the south of the country. Avoid crowds and crowded places if possible. Among the most common misdeeds in Morocco are petty crime: theft of bags, jewellery, telephones, burglaries, assaults. Moreover, it is strongly discouraged to venture into the Sahara desert without preparation and without following the marked trails.
Despite these few caveats, Morocco remains a rather safe country where you can travel safely. For more information, it is always useful to read the latest advice updated on the page dedicated to Morocco of the site France Diplomatie.
Health insurance and repatriation in Morocco
Why take international health insurance when travelling or living in Morocco? Simply because health spending quickly reaches very high amounts abroad. In addition, the repatriation guarantee is an essential criterion. In the event of a serious accident it is sometimes necessary to carry out a medicalized repatriation to the nearest medical centre or to the country of residence. Depending on where you are at the time of the accident, and depending on the medical prognosis, it may be necessary to Charter a helicopter or a medicalized aircraft.
Mondassur supports you in your choice of international health insurance by helping you compare the different offers on the market. Depending on your profile, we will be able to offer you different travel,international student and expatriate insurance packages.