Visas and Health in Mexico
Whatever the reason you chose to travel to Mexico, consider taking out travel insurance for Mexico or expat insurance in Mexico for you and your family. You will leave with peace of mind. Financial, health, and legal risks can occur at any time. Our insurance allows you to compensate them properly. We also offer guarantees that cover repatriation, hospital costs and civil liability. They will allow you to be covered wherever you are in Mexico, throughout Latin America and around the world including the United States. These close geographical areas are more often visited by expatriates in Mexico.
An important member of NAFTA, Mexico is a country with economic dynamism and rare cultural diversity. Whether you are a student, entrepreneur, traveller, retiree or young dynamic executive, Mexico will seduce any type of profile. However, the mastery of Spanish will be a necessary condition for a successful expatriation. We give you all the general information related to visa applications.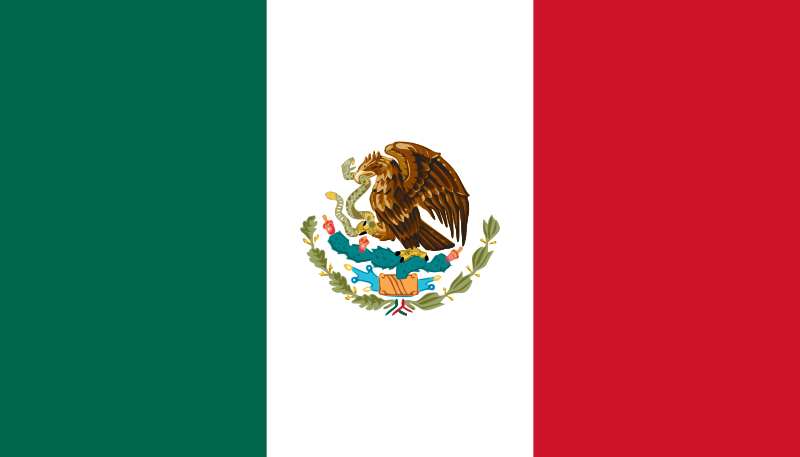 Political regime: Federal Republic
Capital: Mexico City
Area: 1,972,550 sq km
Population: 129.2 million
Spoken languages: Spanish
Currency: Mexican peso
What visa for Mexico?
No need for a visa for Mexico for stays of less than 180 days
Depending on your situation, you will be eligible for different types of visas for Mexico. We have gathered the general information in order to inform you as much as possible. However, we invite you to regularly visit the website of the Mexican Embassy in your country to be up to date with the latest news. Moreover, due to the Covid crisis, the procedure related to your entry into Mexican territory is likely to be affected. We invite you to carry out all necessary checks for your trip on the website of the Mexican consular authorities. Apart from any visa considerations, it is up to you to verify the integrity of your passport and its validity for more than the duration of your stay in Mexico.
For European nationals, you do not need a visa to travel to Mexico as long as your stay does not exceed 180 days,and you do not intend to work there. However, you will need to have a round-trip ticket, and the validity of your passport must cover the duration of your stay. You will also need to justify sufficient resources to cover the expenses of your stay. Beware, the controls at the entrance of the Mexican territory are very strict. If the nature of your stay is not clear enough, you may be denied entry: immigration fights with great rigor against illegal work.
Upon entering Mexico, you are issued a Tourist Migration Form (FMT) that allows you to stay in Mexico for up to 180 days. This document must be kept and then handed over to the authorities upon leaving the territory. Please note that if you lose this document, you will have to pay a fee when you leave the territory. This permit will allow you to enjoy your stay whether for tourism or professional reasons. This is a multi-entry visa, valid for one year. You should be careful not to exceed the length of your stay as part of your immigration form.
If you wish to stay more than 6 months in Mexico, you will then have to apply for a temporary resident visa. This approach is reserved for workers, investors and retirees.
Pensioners are therefore the only people who can benefit from a temporary residence permit without having to work. For any other category of tourism, it is not possible to stay more than 6 months in Mexico in the same year.
Visa to work in Mexico
As Europe has partnerships with Mexico, it is not always necessary to apply for a visa. For example, people who visit for a business visit of less than 180 days, or to do business there, are not required to make a particular application, the Multiple Migratory Form is sufficient.
The visa for a WHP in Mexico
On the other hand, as soon as you do a paid professional activity, the situation is different and you will have to take certain steps, depending on your professional situation.
For people leaving for a PVT, there is a specific visa, valid for one year. This type of visa can only be applied for once, and it is reserved for young citizens between the ages of 18 and 30. You will need to file a visa application with the Consular Service of the Mexican Embassy. Your passport must then have a validity at least 6 months longer than the duration of your stay. Above all, you will have to motivate your stay, but also testify to sufficient resources through a written document from your bank, as well as PVT insurance for Mexico for the whole year there.
The work visa in Mexico
If you are travelling to Mexico to work in paid work, you will need a work visa. It will be up to your employer to apply to the National Migration Institute in Mexico, to allow you to receive the work permit. This will allow you to apply for a work visa. You will therefore need to submit a file and interview the consular authorities. This application must be made within 30 days of obtaining your work permit. Your file will include, among other things, the precise contact details of the company you will be working for as well as a letter from your employer.
If you plan to work and stay for more than 180 days, you will have 180 days to travel to Mexico. Once there, you have a period of 30 days to go to the Instituto Nacional de Migracion, to get your resident card. This will allow you to stay for a year, and is renewable 4 times. It will also allow you to get in and out of Mexico whenever you want.
If you are an investor, you will need to go to the consular section to apply for a visa. In particular, you will need to present a notarial deed or any other document capable of testifying to your contribution to a Mexican company. This contribution will have to be more than 119,000 euros. This contribution can be justified by the purchase of shares, for example. This investment should also demonstrate the interest in the company's economic activity in Mexico, and in its development.
If you plan to stay more than 180 days, you will have to go to the Instituto Nacional de Migracion within 30 days of your arrival in Mexico.
As a worker or investor, you will have to justify a good insurance policy, able to cover you for the duration of your stay. We offer insurance that can accompany and protect you both for your medical expenses, but also legal or in case of repatriation. For more information, please contact us. You can also make a quote by filling out this form!
Visa to study in Mexico
Study and then take an excursion to the Mayan pyramids, before relaxing at the beach… And why not? The rule is the same as for travellers or for people travelling to Mexico for business: as long as your trip does not exceed 6 months on site, you will not need a visa if you hold a European passport. However, of course, you need a passport in good condition, as well as a certificate of schooling from your host institution. This certificate must prove that you do not reside there for more than 180 days. You will also need a round-trip airfare and proof of accommodation.
For any 180-day student stay, you will need to apply for temporary residence with the Instituto Nacional de Migracion within 30 days of your arrival in Mexico. The residence permit can be renewed up to 4 times.
As a student, it is highly recommended to leave with international student insurance so as not to have any financial worries. We know that budgets are sometimes very limited when you start a course abroad. That's why we offer student insurance with a guaranteed/price ratio that is particularly attractive for Mexico. Don't hesitate to ask us for more information about our GoldStudent insurance.
Do I need a visa for an internship in Mexico?
You can stagger to choose to do an internship in Mexico, as part of your studies. The procedure differs depending on whether you are paid or not.
As long as you are not paid, and you work less than 180 days, you do not need a visa. You will simply need your round-trip airfare, and a letter from the company detailing your mission, duration, and the fact that you are not paid on the spot. On the other hand, in the context of a paid internship, the procedure is similar to that of obtaining a work visa.
The host company must apply to the National Migration Institute, and you will then have to apply for a visa with the consular section. You will need to include in your file a copy of your school certificate as well as the original of the signed internship agreement.
As part of your internship, even if it lasts less than 6 months, it is important to leave well insured. We offer this type of insurance, perfectly suited to your stay, guaranteeing your medical expenses as well as the costs of repatriation or civil liability. Don't hesitate, ask us for a quote, it's free!
How to obtain permanent residency in Mexico ?
When you reach the end of your 4 years of temporary residence in Mexico, it is possible for you to leave the territory, but also to apply for permanent residence. You will then have the same rights as a Mexican, except the right to vote! You can also benefit from the right of family reunification, and allow your family to join you by simply taking a few steps on the spot to grant them an appropriate visa.
Finally, if you wish to obtain Mexican citizenship, you must already be a permanent resident, or a member of the family of a Mexican citizen. If you are a permanent resident, you will need to testify to five years of permanent residence in advance of the application, or two years if you are a member of the family of a Mexican citizen. Naturalization procedures are simplified for retirees who are only interviewed. Conversely, you will be tested on the culture and history of the country, and you will have to demonstrate your ability to speak Spanish.
If you are going to mexico, we can offer insurance suitable for you or your family. For more information, please refer to our article on expat insurance,or make a direct quote online!
Vaccines and Safety in Mexico
Vaccination
Compulsory vaccines and certificates: Only the yellow fever vaccination certificate is required for travellers from an endemic area.
Recommended vaccines and certificates: For adults, don't forget the vaccines against tetanus, polio, hepatitis A and B, typhoid, meningitis A and C and for people at risk: tuberculosis and rabies. For children, don't forget the vaccines against diphtheria, tetanus, whooping cough, polio, tuberculosis, measles, mumps, rubella, hepatitis A and B, (long stay), meningitis A and C (long stay for 18-month-old travelers), typhoid (long stay for 5-year-old travelers and older).
Local diseases: In Mexico, the following diseases are common: Amibiase, bites of spiders, snakes, fish and scorpions, ascaris, bilharziosis, dengue, hepatitis A and B, leishmaniasis, Chagas disease (trypanosomiasis), sexually transmitted diseases meningitis, malaria, polio, rabies, AIDS, tetanus, tuberculosis, typhoid.
Security
Mexico is a country known for its delinquency and crime. However, there are two types of delinquency: petty crime such as robbery or fraud and criminal theft. The latter are legion in Mexico and can come in various forms: kidnappings with ransom demands, forced kidnappings to withdraw money from ATMs, armed assault, fights between drug traffickers. It is recommended to exercise the utmost caution, not to walk alone in the streets at night, and not to attract attention. In the event of an assault, do not attempt to resist or stare at individuals. These can be very violent and fatal outcome. Telephone threats are also very common but rarely successful. Just hang up calmly. Finally, it is recommended to be careful and follow the directions of the safety teams in the event of a cyclone or earthquake (very common in Mexico).
Other travel advice in Mexico
Is it necessary to take out insurance for your trip to Mexico?