Visas and Health in India
There are many reasons to visit, stay or live in India. Very economically dynamic and dubbed "the greatest democracy in the world", it presents many professional opportunities and tourist attractions. In any case, it is essential to take out travel or expatriate health insurance for you and your family. You will leave with peace of mind and can prevent financial, health, and legal risks that would arise unexpectedly. The quality of health infrastructure and medical care is on the way to improvement, but in the event of a serious accident, it is better to benefit from a repatriation guarantee.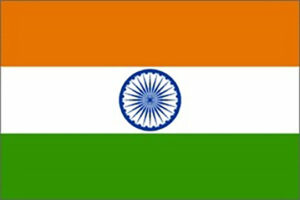 Political regime: Parliamentary democracy
Capital: New Delhi
Area: 3,287,590 sq km
Population: 1.339 billion
Languages spoken: Hindi, English, Tamil and 21 other languages
Currency: Rupi
Visas India
Whatever your nationality, with the exception of Nepal and Bhutan, you need an entry visa to India. Arrival and exit must take place within six months (three months for transits) from the date of issuance of the visa (including for multiple entries and exits).
French Embassy in New Delhi
2/50-E Shantipath Chanakyapuri
New Delhi 110021
Tel: 91 2419 6100
Fax: 91 2419 6169
Indian Embassy in Paris
15 Alfred Dehodencq Street – 75016 Paris
Tel: 01.40.50.70.70
Fax: 01.40.50.09.96
Email: eiparis.adminin@wanadoo.fr
Vaccines and Safety in India
vaccination
Compulsory vaccines and certificates
Recommended vaccines and certificates
Local diseases
Security
While India is not the safest country in Europe, it remains a country where you can travel without too much danger. Every year, millions of tourists tread the country's soil without the slightest worry. However, there are a few basic precautions to take, especially if you are a woman. Sexual assaults are reported every year in India. We strongly recommend that women do not travel alone and cover their bodies while avoiding attention. As far as transport is, India is the world champion of road deaths. So be careful when driving or taking a Taxi. Finally, terrorism is also present in India. It is therefore important to be careful and avoid crowds.
Health insurance in India
Why take international health insurance when travelling or residing in India? Simply because health spending quickly reaches very high amounts abroad. On the other hand, health insurance is compulsory in India in order to be covered in a public or private institution. In addition, the repatriation guarantee is an essential criterion. In the event of a serious accident it is sometimes necessary to carry out a medicalized repatriation to the nearest medical centre or to the country of residence. Depending on where you are at the time of the accident, and depending on the medical prognosis, it may be necessary to Charter a helicopter or a medicalized aircraft.
Mondassur supports you in your choice of international health insurance by helping you compare the different offers on the market. Depending on your profile, we will be able to offer you different travel, international student and expatriate insurance packages.
Other travel advice in India