Visas and Health in Gabon
Thanks to its forest and oil resources, Gabon has the highest human development index in sub-Saharan Africa and is one of the most prosperous countries on the continent. However, there is a significant gap between the political development strategy and the reality of access to medical care across the country. That's why, whatever the reasons for coming to Gabon, international travel insurance or expatriate health insurance for you and your family is essential. In this way you can prevent financial, health, and legal risks that would occur unexpectedly. In addition, choose contracts whose guarantees cover repatriation, hospital costs, civil liability and other emergency medical expenses.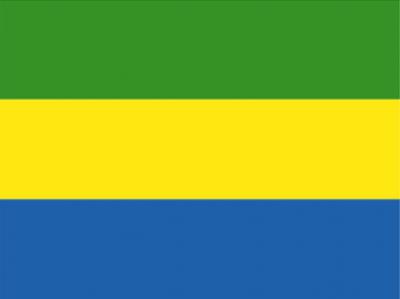 Political regime: Republic
Capital: Libreville
Area: 267,667 km2
Population: 1.2 million
Languages spoken: French
Currency: Franc CFA
Visas in Gabon
If you are a French national, you need an entry visa to Gabon. You must be able to justify a Return or Continuation ticket (with visas or residence permit for the country of return or continuation if necessary). When calculating visa deadlines, it must be taken into account that the Gabonese Consulate does not accept filings and withdrawals of files on Fridays.
French Embassy in Libreville
Independence Boulevard – 1 Rue du Pont-Pirah
BP 2125 – Libreville
Tel: (241) 01 79 70 00
Gabonese Embassy in Paris
41 Rue de la Bienfaisance- 75008 Paris
Tel: 01.42.99.68.68
Email: cab.ambassadegabonfrance@yahoo.fr
Vaccines and Safety in Gabon
Vaccines and local diseases
While in Gabon, it is mandatory to be vaccinated against yellow fever, endemic in this part of the world. In addition, it is strongly advised to update vaccinations against:
diphtheria-tetanus-polio (DTP)
bacterial meningitis A-C-Y-W135
rubella-mumps and Measles for children
Mosquito-borne or food-related diseases are quite common. It is therefore necessary to be extra vigilant in order to avoid the risks of malaria, dengue, chikungunya, typhoid fever.
Security in Gabon
Gabon is a generally calm country, with a relatively low level of crime. However, the whole country is on heightened vigilance, so we must be careful to observe the safety rules. To do this, we advise you to read the recommendations of the Embassy on the website France Diplomacy.
Health insurance and repatriation in Gabon
Why take international health insurance when traveling or living in Gabon? Simply because health spending quickly reaches very high amounts abroad. It is true that in recent years the Gabonese state has invested heavily in its hospital infrastructure, but they still have to employ enough qualified doctors. Under these conditions, foreigners often prefer to go through private medicine and provide a repatriation guarantee in case of problems.
Mondassur supports you in your choice of international health insurance by helping you compare the different offers on the market. Depending on your profile, we will be able to offer you different travel, international student and expatriate insurance packages.