Visas and Health in Cameroon
Cameroon is one of the most diversified economies on the African continent. However, it should be noted that in the case of Cameroon, great diversity often also rhymes with great disparities: both between regions and between different sections of the population. Whether you have decided to go to Cameroon for professional or personal reasons, internship or holidays, consider taking out travel or expatriate health insurance for you and your family. This will avoid the financial, health and legal risks that would occur unexpectedly. In your choice of international insurance, pay attention to repatriation, hospital costs, civil liability and other emergency medical expenses.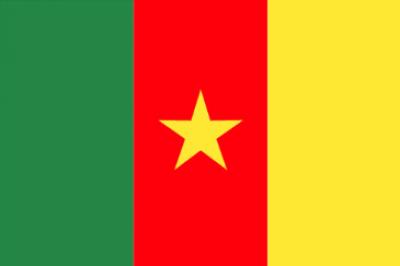 Political regime: Republic
Capital: Yaounde
Area: 475,440 sq km
Population: 24 million
Languages spoken: French, English
Currency: Franc CFA
Visas Cameroon
Whatever your nationality, you need an entry visa to Cameroon. You must be able to justify a Return or Continuation ticket (with visas or residence permit for the country of return or continuation if necessary).
French Embassy in Yaounde
Atémengué Plateau – BP 1631 – Yaounde
Tel: 237 2 22 22 79 00 or '237 6 99 99 92 55 (emergency)
Fax: [237] 222 79 09
Email: chancellerie.yaounde-amba@diplomatie.gouv.fr
Cameroonian Embassy in Paris
21 Quai Le Gallo
92100 Billancourt Boulogne
Tel: 01.47.43.98.33
Fax: 01.46.51.24.52
Email: contact@congencamparis.com
Vaccines and safety in Cameroon
Vaccines and local diseases
Vaccination against yellow fever is mandatory. In addition, other vaccinations are strongly recommended:
diphtheria-tetanus-polio (DTP)
bacterial meningitis A-C-Y-W135
rubella-mumps-measles for children
In Cameroon, there are relatively many health risks:
Several cases of cholera have been reported in northern Cameroon, so food hygiene and water quality need to be taken care of to limit the risks.
In addition, we must be vigilant about mosquito-borne diseases: malaria, chikungunya and dengue fever. Consider taking preventive treatment before you leave and take the usual precautions once you are there.
From November to June the risk of meningitis is increased, avoid areas at risk.
The Cameroonian authorities also report several cases of polio.
Finally, beware of cases of avian influenza and smallpox of the monkey.
Security in Cameroon
Foreigners are regularly the target of terrorist abductions, so you must be extremely vigilant and avoiding areas at risk. In large cities, cases of assault and theft are quite common. Before you leave, it is strongly advised to consult all the recommendations of the Ministry of Foreign Affairs.
Health insurance and repatriation in Cameroon
Why take international health insurance when traveling or living in Cameroon? Cameroon's health system is not yet as qualitative as what can be found in Europe, most of the time it is necessary to seek treatment in the more expensive private sector. There is also an uneven distribution of medical services in the country, and it is the landlocked areas of the Far North and the east of the country that suffer the most. That's why repatriation assistance coverage is an essential criterion for choosing your international health insurance. In the event of a serious accident it is sometimes necessary to carry out a medicalized repatriation to the nearest medical center or to the country of residence. Depending on where you are at the time of the accident, and depending on the medical prognosis, it may be necessary to charter a helicopter or a medicalized aircraft.
Mondassur offers both long-term insurance for expatriates (formulas in the 1st euro and in addition to the CFE), as well as travel insurance and offers specially developed for the needs of students. Don't hesitate to check out our "situation" pages to find the insurance that best suits your expectations and profile, and make a free quote online today.