Travel and Insurance in Vietnam
Among the countries of the Asian continent that receive millions of tourists each year is Vietnam. This destination will definitely disorient you.
In order to make the most of your trip, follow our checklist of must-see places not to be missed! Also, consider having travel insurance to leave with peace of mind. Indeed, good health coverage will allow you to avoid financial and legal complications in the event of an accident. Mondassur accompanies you in your choice of travel insurance and advises you on the various offers available on the market, to find the right formula for your situation and your needs.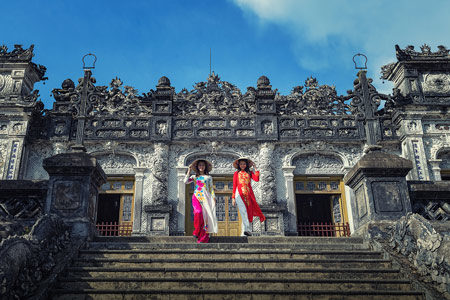 When to go to Vietnam?
The climate is hot and dry from March to May, with average temperatures exceeding 30°C. This is the best time to visit the area.
The must-see places to visit in Vietnam?
Cuc Phuong National Park, a prime address for nature lovers
You have always wanted to lead an expedition in the jungle, a trip to Vietnam will allow you to realize your dream. If there's one place to remember, it's Cuc Phuong National Park. It is located in the north of the country, in The province of Ninh Binh and covers nearly 25,000 hectares. Given its vastness, you will need a guide for your hike through the rainforests of the site. To reach the reserve in question, you can choose Hanoi, the capital of the territory, as your starting point. From this metropolis, you have to travel about 120 km. Once you're at your destination, the ride is just waiting for you. You have the opportunity to do it with family, partner or friends. During your walk, you will see various species of plants. Some are medicinal and some are edible. For medicinal plants, for example, there have been more than 430 species. As far as animals are concerned, you may come across a gibbon, a Delacour langur, a golden-headed langur, etc.
The National Park of Bun En and its sumptuous landscapes
For the rest of your trip to Vietnam, why not visit another renowned national park in the country? You can, for example, explore the one of Bun En which is located in the province of Thanh Haa. To get there, you have the opportunity to leave the city of Thanh Haa. The distance between the reserve and this eponymous city is about 30 km. It should be noted that the protected area of Bun En is also one of the largest in the territory with an area of nearly 14,000 ha. The particularity of the site probably lies in the natural settings that compose it. Indeed, during a walking trip, you will be able to admire lakes, rivers, mountains, hills, etc. For information, you can take a boat ride on the Son Muc. It is a lake of the park that seduces tourists thanks to its great beauty.
Hanoi, a metropolis not to be missed
What would a trip to Vietnam be without a detour to Hanoi, the heart of the country? It should be noted that this capital of the territory welcomes several million visitors each year. Indeed, so much is to be discovered in this city with more than 2 million inhabitants. Among the must-see attractions of the place are a visit to the city's many temples, the discovery of the famous Long Bien Bridge, the Phan Dinh Phung Street walk or Ba Dinh Square. For information, this place is one of the country's highest places, as the proclamation of independence was officially proclaimed there. In addition, for your travels in Hanoi, you can choose between several means of transport such as bus, mototaxi (Xe Om), taxi, bicycle, scooter, etc.
Other magical places in Vietnam
We also recommend other magical places like the Mekong Delta or Halong Bay to discover as soon as possible to keep their enchanting side. The ancient imperial city of Hue and its seaside side is also impressive or the beautiful beach of Nha Trang. The southern city of the country Ho Chi Minh or Saigon is also worth visiting.
What travel insurance for Vietnam?
It is highly recommended to take out solid international health insurance during your trip to Vietnam. Indeed, good health coverage any risk (reimbursement to 100 of the actual costs of health expenses, repatriation,civil liability and luggage coverage) will allow you to avoid financial and legal complications in case accident. Depending on your needs and the criteria you are looking for, Mondassur offers you different travel insurance options so that you can leave with peace of mind.