Travel and Insurance in Morocco
We no longer count the reasons why Morocco is a unique destination in the world, full of promises of discovery and typical oriental charm: Medinas classified as a Unesco World Heritage Site, countless mosaics, a colorful art of living and fragrant and exotic. To prepare for your trip, consider taking out travel insurance to enjoy your holiday without worrying about the unexpected, and plan your travel itinerary thanks to our top 6 must-sees in Morocco.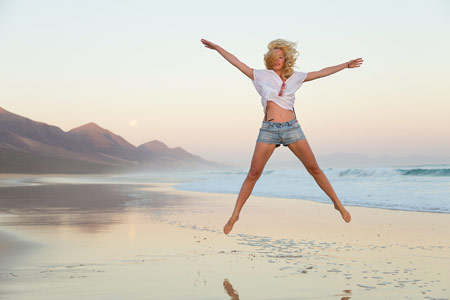 When to leave?
The most pleasant seasons to discover Morocco are spring (April to May) and autumn (September to October).
The must-see places to visit in Morocco
Chefchaouen
Surrounded by mountains, Chefchaouen is known for its bright blue colour, peaceful atmosphere and narrow streets. It is an excellent destination to discover the most beautiful medina in the region, and to hike in the Rif.
Tangier
Located at the northern end of the country, Tangier offers stunning views of Spain. It is the only city where you can swim in both the Atlantic and the Mediterranean.
The large Socco and The Kasbah in Tangier offer travellers a lively and friendly atmosphere. A total change of scenery is guaranteed.
Ouarzazate
Perched on the atlas highlands, Ouarzazate is the gateway to the large palm groves of the Draâ and Dadès valleys. Don't miss the walk in the kasbah, a veritable maze.
Marrakech
Called the ochre city, Marrakech is Morocco's premier tourist destination.
Lose yourself in the souks before returning to Jemaa-El-Fna Square, where you'll find a unique atmosphere and a typically local type of entertainment that has changed little since the medieval era.
Fez
Thanks to its influence in the world of Koranic studies and Arab-Andalusian art, Fez is a jewel of the Arab world.
If you have little time to devote to it, prefer Fez El-Bali, (the old medina) to the new city. The tanners' quarter is one of the most impressive visits in Morocco, you will leave with your nose full of smells that you will never forget.
Merzouga
The Dunes de Merzouga is one of the tourist prides of the province, visitors travel to Merzouga to enjoy a magical and unique view of the world during sunrise and sunset. Moreover, the sand of Merzouga is famous for its therapeutic virtues. The months of July and August are indeed experiencing a craze of domestic and foreign visitors for sand baths.
What travel insurance for Morocco?
In order to make the most of your trip and avoid any unpleasant surprises, don't forget to take out Morocco travel insurance. Mondassur offers insurance tailored to your needs and your situation at competitive prices.