Travel and Insurance in Colombia
Colombia is the land where joie de vivre is contagious. It is known for its warm and friendly population, and offers a variety of ecosystems unique in the world thanks to its Caribbean coast, its mountain ranges, its Amazon rainforest, and its paradise islands… So what to see in Colombia?
Before you leave, consider taking out Travel Insurance Colombia to cover all your risks.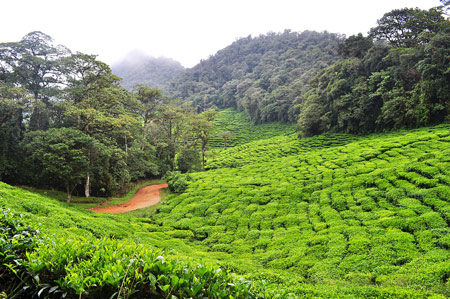 When to go to Colombia?
As in many tropical countries, there are no seasons in Colombia. The climate varies according to altitude and geography. The closer you get to the sea, the hotter you get, the higher you are, the colder you will be. The dry season is the most pleasant time to visit the country, i.e. our European winter period.
The must-see places to visit in Colombia
Bogota: The Colombian capital is called the Athens of South America because of its cultural heritage. The colonial district of Candelaria attracts tourists with its architecture and colourful houses. At an altitude of 3152 metres, The Cerro Monserrate offers panoramic views of Bogota and its surroundings. This place is particularly popular during religious holidays as it is a place of wandering for Colombians. Zona Rosa is the chic district of the capital, it is known for its restaurants, pubs and shopping malls. The Gold Museum is visited by tourists from all over the world. He is known for his pre-Columbian treasures that he keeps. It's a real Bogota must.
Cartagena: Pearl of the Caribbean and tourist capital of Colombia, Cartagena is a must-see stop on a trip to Colombia. The old town of Cartagena seduces visitors with its narrow alleyways that still retain the charm of the colonial period and the Florentine dome of the Cathedral of Santa Catalina Alejandria.
Cali: Known for its rich Afro-Colombian culture and bohemian neighborhoods like San Antonio. It is also the salsa capital. Discover the Cerro de las tres Cruces, a hill with three crosses that dominate Cali. It offers stunning views of the city.
Islands of San Andrès and Providencia: These islands offer postcard landscapes thanks to their deserted turquoise beaches, and their coral reefs. Don't miss the mangrove boat rides at the Parque Nacional Natural Old Providence McBean Lagoon in Providencia.
Santa Marta: This spectacular city combines beauty and culture. Its turquoise beaches and pristine areas attract many tourists. Places to visit in Santa Marta are the Quebrada Valencia, a small river that forms high waterfalls, the Cathedral of Santa Marta which is the first basilica built in South America, and the lost city, one of the oldest Indian villages.
The city of Popayan: The historic centre of this city is walked through its typical alleyways, religious buildings and monuments testifying to its past.
Sierra Nevada del Cocuy: This mountain range is one of the most beautiful and impressive mountain ranges in South America and attracts more and more hikers each year.
Leticia, the gateway to the Colombian Amazon: In this region of Leticia, which is located in southern Colombia, there are various national parks and reserves. You can discover its nature parks and reserves on foot, accompanied by a guide or kayak on the Amazon. Enjoy beautiful flora and fauna and animals such as howler monkeys, pink dolphins from the Amazon, charapas (the world's largest freshwater turtles), black alligators…
What travel insurance for Colombia?
It is highly recommended that you take out solid international health insurance during your trip to Colombia. Depending on your needs and the criteria you are looking for, Mondassur offers you different travel insurance options so that you can leave with peace of mind. Travel with serenity with Travel Insurance Colombia, our insurance policies cover 100 your medical expenses and guarantee you the best rates on the market.