Travel and Insurance in Canada
Welcome to the land of caribou, maple syrup and hockey. Canada, beyond its clichés, is a country that welcomes an increasing number of expatriates andtravellers. More than 100,000 French expatriates and between 550,000 and 600,000 travellers have been seduced by this north American country that has a lot to offer. Canada attracts by the warmth of its people and the beauty of its landscapes. To help you plan your trip to Canada, here are some ideas for activities and places to visit.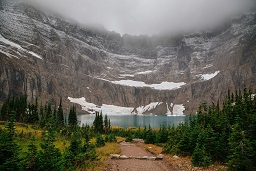 What travel insurance for Canada?
Of course you'll want to experience lots of adventure during your stay in Canada and sometimes the precautions you take are not enough. In the event of an accident, the costs of health care and hospitalization can be very high. It is strongly recommended to take out Canada travel insurance that will cover you throughout your stay.
Mondassur helps you choose the right cover for your trip toCanada. We guarantee you insurance that will meet all your expectations and allow you to travel with peace of mind.