Travel and Expatriation in Oceania
Going on a road trip to Australia? A university exchange in New Zealand? Or do you go abroad or make a PVT in one of these two countries? Be aware that in Oceania, medical expenses are quickly very expensive in private medical centres, and the ceilings of social security reimbursements are never related to this type of expense. So, whether it's for a few days or for a long period of time, and to protect yourself in the event of an accident,hospitalization or repatriation, it is important to take out international health insurance before you go abroad.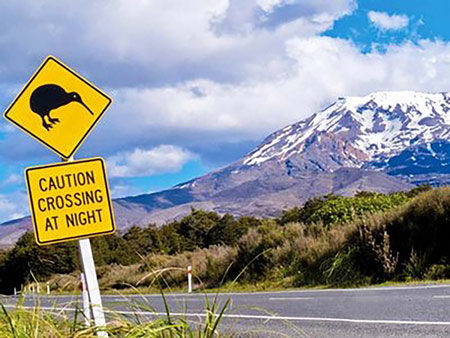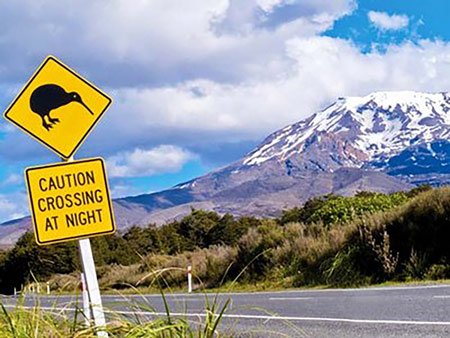 Find your health insurance info by country
Cook Islands; Fiji; Kiribati; Marshall Islands; Micronesia; Nauru; Niue; Palau; Papua New Guinea; Samoa; Solomon Islands; Tonga; Tuvalu; Vanuatu
When to go to Oceania?
Here is a table showing the climate of each country in Oceania by month with :
In green: the climate is mild and perfect for travelling;
In yellow: the climate is average / fair with a probability of bad weather;
In red: the climate is generally bad during the month, with many rainy days and low temperatures;
In black: the climate is not at all suitable for travel.
These data are average estimates based on previous years and may differ from the temperatures you will encounter

15 must-see places in Oceania
Here are 15 must-see places to visit during your stay in Oceania:
Raja Ampat Islands in West Papua
Bora Bora (French Polynesia)
Sydney (Australia)
Hobbitebourg, the village that inspired the Hobbit saga (New Zealand)
The Wave Rock of Hyden (Australia)
The Moaï statues on Easter Island (Polynesia)
To Sua Ocean Trench on the Samoan Islands (Polynesia)
Brisbane (Australia)
Lake Rose Hillier on Middle Island and Esperance (Australia)
Uluru, the red mountain (Australia)
Waitomo Glowworm Cave (New Zealand)
The Pinnacles Desert (Australia)
Bay of Fire (Tasmania)
Nambung National Park (Australia)
Auckland (New Zealand)
What vaccinations should I have before travelling to Oceania?
Before leaving for Oceania, it is imperative that your vaccination booklet is up to date as well as the following vaccinations:
Covid-19
Japanese encephalitis
Zika
Dengue fever
Yellow fever
Which itinerary to discover Oceania?
There are many road-trip itineraries just to discover Australia. Here is an idea of possible itineraries to discover Oceania. The idea of this itinerary, is to make a road trip on the East coast of the United States and to discover by ferry or plane, the various major islands which make up Oceania. You will land in Cairns, visit the city and its surroundings, then head to Papua New Guinea, the Solomon Islands to Fiji (by plane). You'll head down to Brisbane with plenty of places to visit along the way, including the Whitsunday Islands. From here you can easily get to New Caledonia Fr by ferry. Finally, you will reach Sydney and its surroundings as well as the possibility of going to New Zealand.

Can you drink tap water in Oceania?
During your stay in Oceania, whatever the country, it is preferable that you drink bottled water with a cork. For example, in Australia tap water for adults is considered safe to drink, but not recommended for young children.
What are the worst diseases in Oceania?
The main dangerous infections you can catch in Oceania are from poisonous animals and mosquitoes. However, dengue fever and malaria are present in some regions and island states of Oceania. So take preventive treatment and mosquito repellent.
Crime in Oceania
Crime is very low in Australia and New Zealand. However, it is more than recommended that you take great precautions in some countries, particularly Papua New Guinea. Some cities have high crime rates.
Which low cost airlines in Oceania?
The Australian low cost airlines are:
Jetstar Airways
Virgin Australia
Tiger Airways Australia
Which means of transport to use when travelling in Oceania?
In Oceania, the safest and fastest way to travel is by plane. However, if you want to immerse yourself in the culture of the continent, you can also travel by bus or ferry between the different islands. In Australia, which is a huge country, you can plan road trips by van, but to get from one end of the continent to the other, we recommend you fly. Within the major cities, you can take subways and buses to get around. To move between cities you can also take trains.
Time difference in Oceania
Here is a map of Oceania showing the time difference between geographical areas according to UTC (Coordinated Universal Time). For example, in France we are UTC+2:00.

What are the best student cities in Oceania?
Most of the best student cities are in Australia and New Zealand. Here is a list of cities where many international students go to study:
Sydney
Canberra
Melbourne
Brisbane
Adelaide
Auckland
Wellington
Christchurch
Dunedin
What are the most popular cities for expats in Oceania?
The most popular cities for expatriates in Oceania are mainly located in Australia and New Zealand:
Melbourne, Australia
Auckland, New Zealand
Sydney, Australia
Perth, Australia
Wellington, New Zealand
Brisbane, Australia
Adelaide, Australia
Christchurch, New Zealand