Living in Thailand and Expat Insurance
Thailand is a wonderful and exotic country, full of secrets and traditions to discover. The "land of smiles" is well known for its bright sun, beautiful beaches and magical temples. It is not surprising that today Thailand is home to nearly 7 million expatriates from all over the world. Faced with the crisis and unemployment in Europe and to try the human adventure, many young graduates are trying toexpatriation in Asia,especially in Thailand. As far as the French are concerned, more than 25,000 live in Thailand. The French community has continued to grow over the past 10 years. Who doesn't want to go to work in the sun? Enjoy a better quality of life?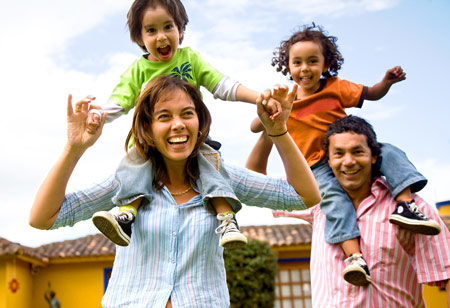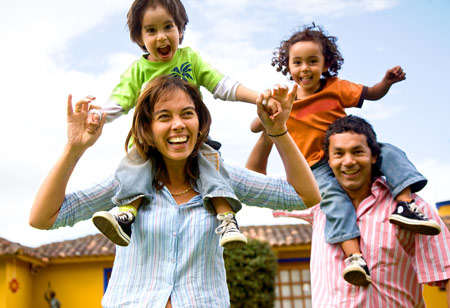 Thai culture
The country's cultural richness is reflected in the mixture of traditions, religious customs and monarchy, giving rise to splendid temples and palaces. An expatriation to Thailand offers the opportunity to discover this new culture and to immerse yourself in the way of life of the local population.
However, these different cultural facets can lead many expatriates to feel a cultural chasm between this country and their own. Being able to overcome this difference is one of the great challenges of expatriation. Learning the basics of the language is already a step towards good integration.
Working in Thailand
2 options: either you are expatriated to Thailand for professional reasons at the request of your employer, or you disembark without a job in your pocket. For the 2nd option, you can ask for help from the Franco-Thai Chamber of Commerce, which organizes workshops to help expatriates in their job search. The Chamber of Commerce has a large number of contacts in its directory since it lists French companies based in Thai territory.
Don't hesitate to check expat blogs, forums and groups on Facebook to find the best deals.
In general, the industry is the sector that recruits the most French expatriates.
According to a decree dating back to 1979, to protect the use of premises, know that there are 39 trades forbidden to foreigners, among them, for example: taxi driver, street vendor or hairdresser.
As an expatriate, you get a minimum of 50,000THB per month, which is about the equivalent of the French SMIC.
Schooling in Thailand
Children's schooling is compulsory between the ages of 6 and 15. Public schools are free and the Thai school system operates as follows:
Kindergarten over 3 years
The 6-year primary school
High school (college and high school) over 6 years
After that, students wishing to continue their university education must pass the CUAS exam.
For expatriates, you can enrol your child in public schools or international schools, which are numerous and paid for. In Bangkok in Bangkok, there are 40 international schools, there is plenty to choose from. There are also, of course, French schools such as the French International High School in Bangkok, the French school in Pattaya, the French International Koh Samui school that welcomes children from kindergarten to the terminal.
Staying in Thailand
Some companies provide office housing, otherwise you can find advice from real estate agencies, specialized. The real estate price in Thailand is very affordable for expats even though there has been a jump of 1000 euros in land prices in Bangkok over the last 30 years.
For 350 to 500 euros of monthly rent, you can have very good apartments to accommodate 2 people. Expect between 1500 and 2500 euros for a large apartment with 3 to 4 bedrooms.
What is the cost of living in Thailand?
Affordable housing, very cheap transport cost, food is varied and accessible, in short the cost of living is reputed to be very attractive to expats.
Eating out is very cheap because Thailand is a street food paradise. Count 100 baths for a good meal in the street stalls, of course your meal budget will be about the same as in more developed countries if you ever choose to eat in a Western restaurant.
There is nothing simpler than shopping in Thailand, between small shops that are in incalculable numbers since there are supermarkets on every street corner to do the shopping as at home, we often find these chains 7-Eleven, Family Mart, Big C, Tesco Lotus, Foodland and TopsMarket.
As a reminder, in supermarkets, imported food is always very expensive.
Driving in Thailand
To be able to drive in Thailand, you can apply for your international document valid for 3 years or convert your French license to a Thai license.
As a reminder, on the roads in Thailand, we drive on the left!
Hygiene and eating habits in Thailand
We live at the same rhythm of the sun: Small breakfast hearty early in the morning, lunch is taken between 11 and 12pm and dinner rather light around 6pm. Thais have a habit of eating little but often.
Rice or rice paste with each meal, but you will eventually get used to it.
Choosing health insurance in Thailand
As an expatriate, you will no longer be covered by the health and pension system of the French plan and therefore lose your rights to Medicare. As a precaution, it is essential to take out good expat health insurance for your expatriation in Thailand. In fact, both the public and private sectors, if you are a foreigner and ask to see an English-speaking doctor, the prices of consultations and hospitalizations can quickly rise, which explains the high cost of medical expenses.
The expatriate health insurance offered by Mondassur meets the many criteria of minimum medical coverage. Expats are guaranteed to be well covered all over the world and in Thailand. Don't hesitate to compare the different international medical insurances. Mondassur offers you to study with you your current medical coverage and the various possible insurances for you according to your budget and your needs.
You can compare here our offers ofexpat insurance to the 1st euro for your expatriation in Thailand.