Living in Singapore and Expat Insurance
Singapore is a very attractive destination that attracts more and more foreigners every year, coming to discover its culture during a trip or even for the purpose of settling there. Many expatriate communities (Belgians, French, Germans, Dutch, etc.) reside there. No less than 15,000 French (January 2018) registered with the embassy, in addition to all those who did not register. We have gathered some tips to prepare your expatriation in Singapore and to understand your future daily life on the spot.
With one of the best health systems in the world and very high quality adapted infrastructure, the prices applied in the public and private sector are very varied and can be high for this high-end medicine. This is why it is strongly advised to take out international health insurance for expatriates before you leave, in order to prevent exorbitant costs.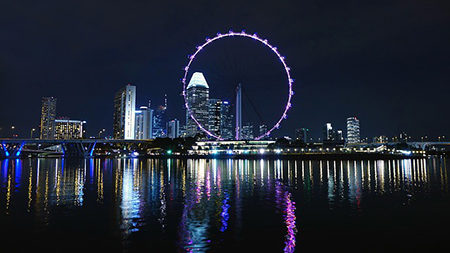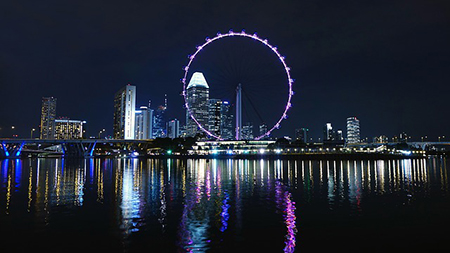 Working in Singapore
Singapore is a popular destination for expatriation.
As we have just seen, the main advantage is most certainly the good quality of life. There are also many career opportunities and opportunities in Singapore, which is driving many foreigners to settle there. The prosperous and developed economy reassures and attracts! One of the advantages that makes many expats dream is also the level of pay. Wages are high, although the cost of living is also following the same trend.
You must have a work permit or a work pass to practice your profession. The employer takes care of the administrative procedures.
Schooling in Singapore
Children can be educated at a local, international or simply French school. All international schools are paid for. Foreigners pay more than the locals.
Staying in Singapore
Due to the size of the city-state, Singapore has seen housing prices in recent years ignite. To prevent real estate speculation, the government intervened and put in place a series of measures to regulate the price. We can say that it has become a little cheaper to stay but the prices remain as high as in Paris.
There are three types of housing for accommodation:
HDBs: which are low-cost social housing (the equivalent of our public housing), this is where the vast majority of Singaporeans live.
Condominiums: on average 50% more expensive than HDB, more standardized, private residence with the following services: caretaker, swimming pool, sports hall, playground, etc. This is the type of accommodation that most expats choose.
Independent or adjoining houses: know that they are rare in such a small territory, and therefore very very expensive! Foreigners are not allowed to buy detached houses.
Tip: Don't book a permanent house remotely, first consider a physical visit.
Driving in Singapore
If your stay does not exceed 12 months, you can use your international permit, accompanied by a valid national permit and its translation into English, to be equalized by the embassy.
The driving is on the left, the priority is on the right. The maximum speed limit is 50/60 km/h in conurbation, 70 km/h on road and 80-90 km/h on motorway.
Find more information on the France Diplomatie website
Choosing health insurance in Singapore
As an expatriate, you will no longer be covered by the health and pension system of the French plan and therefore lose your rights to Medicare. As a precaution, it is essential to take out good expat health insurance for your expatriation in Singapore.
The expatriate health insurance offered by Mondassur meets the many criteria of minimum medical coverage. Expats are guaranteed to be well covered around the world and in Singapore. Don't hesitate to compare the different international medical insurances. Mondassur offers you to study with you your current medical coverage and the various possible insurances for you according to your budget and your needs.
You can compare our expat insurance offers here to the1st euro for your expatriation to Singapore.