Living in Chile and Expat Insurance
Chile has become a preferred destination for expatriation thanks to its political stability, cultural diversity and warm population. In this page, we offer you some information that may be useful if you intend to emigrate to Chile.
Before you go to Chile, find out about local life, and think about your expatriation insurance.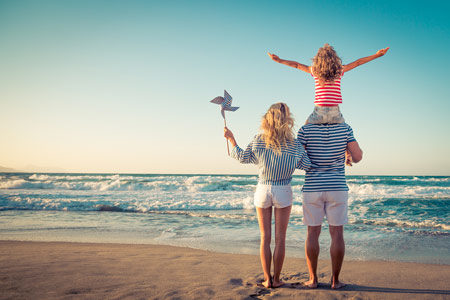 Working in Chile
In general, Europeans find work easily. Indeed, employers are often very satisfied with the effectiveness of Europeans. Working relationships are much warmer than in Europe and opportunities for professional development are much greater.
It is advisable to get close to French associations to find a job. If you plan to move abroad, aim for large multinationals to get a good salary.
It is imperative to speak Spanish if you want to work in Chile. Only a minority of Chileans speak English. The official language is Spanish but with a very different accent than that of Spain.
Schooling in Chile
There are about 50% public schools and 50 private schools in Chile. Public schools lack resources, so wealthy Chileans prefer to enrol their children in private schools that are generally of good quality.
Santiago has only one school linked to the French Ministry of National Education. There are also institutions that follow the Chilean curriculum but have a mixed education, with part of their courses in French.
Chilean universities are paying and posing problems of social inequality. The courses are more or less expensive depending on the profession chosen. At the Public University of Chile, it costs 300 euros per month for a career as an engineer.
Staying in Chile
Prices vary depending on your location. There are many neighborhoods where life is pleasant in Santiago. Vitacura, La dehesa, Lo Barnechea and Las Condes are the municipalities of upscale suburbs and you can easily find a large house.
In some affluent areas of the capital, a 2-room apartment will cost you about 800 euros/month at the start of the market.
What a cost of living in Chile
The cost of living in Chile is equivalent to the cost of living in the French province, prices vary depending on where you buy. If you want to buy the same products as in Europe, the cost will be the same or higher than in France.
It is more economical to buy local products. In agricultural areas, farmers sell their products on roadsides at much lower prices than in the city. If you want to reduce your expenses in Chile, you should take out private health insurance for Chile. If you are not insured, you will have to pay the health care costs yourself.
Driving in Chile
The driving is on the right. There are a lot of checks carried out by mobile patrols, especially at the entrance to cities.
As in France, seat belts are mandatory in the front as well as in the rear and the phone is prohibited at the wheel. As for the blood alcohol level, the tolerance is zero.
A car park is called "estacionamiento" in Chile, so the letter "E" refers to a parking lot. Close the windows in the car parks and leave absolutely nothing in sight in the car as there are many thefts in Chile.
Hygienes and eating habits in Chile
No hygiene problems in restaurants, markets and shops. Tap water is not safe to drink. Prefer bottled water, local brand: Panamavida, Vital,…
Choosing health insurance in Chile
As an expatriate, you will no longer be covered by the health and pension system of the French plan and therefore lose your rights to Medicare. As a precaution, it is essential to take out good expatriate health insurance for your expatriation in Chile. Indeed, as Chile's public sector remains insufficient, expatriates use the private sector (enjoying a better quality of care thanks to the advanced techniques of practitioners, at the same level as the quality of the most developed countries) which explains the high cost of medical expenses.