Health insurance in the United States
Whatever your situation and the reason for your stay in the United States for more or less time: a new position, a new professional opportunity, an internship, a university exchange or simply a vacation, it is important to think about to make sure. What do you need to know about the health care system in the United States?
Before you left for the United States, did you think about taking out US travel insurance? Mondassur allows you to cover all your risks (health, repatriation, luggage…) by choosing international health insurance customized and adapted to all your needs.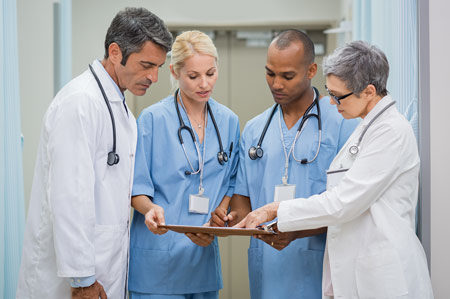 The Health System in the United States for Foreigners
He has been much talked about in recent years since the Obamacare reform: the American health care system! It has made it easier for many Americans to access medical insurance. It also requires U.S. companies with more than 50 employees to offer medical insurance. Many exceptions include small businesses, entrepreneurs, expatriates in the US, international students and President Trump's recent statements add additional uncertainty to the system that has will no longer charge penalties for people who do not purchase medical insurance.
It is essential to learn about the changes that are taking place and to come for expatriates in the United States.
Who is affected by the Affordable Care Act – ACA – or Obamacare?
The Patient Protection and Affordable Care Act ( ACA – dubbed "Obamacare" at its launch is a law on patient protection and medical care accessible to all. It was signed on 30 March 2010 and came into force on 1 January 2014. This reform involves requiring all those who pay taxes to purchase health insurance.
Are expats subject to the Affordable Care Act?
Yes and not knowing that the status of expatriates is very specific and that President Trump has signed an executive order restricting the conditions of application of the ACA. Expats are affected by the ACA from the moment they live more than 12 months in the United States or if they have a greencard: they must then have health insurance. This is not to say that they have to buy local U.S. insurance because there are many cases of exemptions and it is just necessary to buy health insurance. If you work in a company with more than 50 employees, you will probably be required to take out your company's compulsory medical insurance for all employees of the company.
For people who do not pay tax and are not U.S. residents such as interns and international students or people residing less than 12 months in the U.S., they are not affected by the ACA.
Do I have to buy Affordable Care Act insurance if I already have international health insurance?
Since the ACA came into effect, it has always been more advantageous to pay penalties than to buy local U.S. insurance with little medical coverage with high deductibles. It was more advantageous to pay the penalty and an international medical insurance premium rather than a U.S. insurance that covered you very little. Many expats have also made the choice to purchase basic American medical insurance of the Bronze plan type by purchasing international health insurance to cover them fully for their medical expenses. The best way to find the most suitable medical coverage for you is to compare the different medical insurance for the United States.
What is expat medical insurance?
Expat insurance is international health insurance that covers the most important costs such as routine medical, hospitalization and repatriation costs. The health insurance offered by Mondassur meets the many criteria of minimum medical coverage. Expats are guaranteed to be well covered all over the world and in the United States. Don't hesitate to compare the different international medical insurances. Mondassur offers you to study with you your current medical coverage and the various possible insurances for you according to your budget and your needs.
Do I need health insurance in the United States?
If you go to work in the United States as a secondment, you benefit from French social security during your stay in the United States and given the high medical cost, it is essential to take out supplementary health insurance for the USA. If you are leaving as an expatriate (all other situations), you no longer benefit from French social security in the United States and it is essential for you to take out expatriate health insurance. Depending on your situation, you can either take out expatriate insurance at the 1st euro, a supplementary insurance CFE or insurance by your American company.
As a simple traveller or for a professional mission, it is essential to take out health insurance before leaving for the USA.
What health insurance for the United States?
Buy GoldExpat insurance for your expatriation to the United States
In order to accompany you in your expatriation to the United States, Mondassur offers GoldExpat, the ideal U.S. insurance suitable for expatriates in the USA. GoldExpat is:
Hospitalization management at 100 of the actual costs: Hospitalization must be reimbursed at 100 of the actual costs incurred, it is a real necessity for insurance United States. The costs of hospitalization in the United States are among the highest in the world, it is essential that you be covered at 100 in case of an accident.
Taking charge of civil liability: Being covered is one thing, but being covered for damage to others is another! Imagine breaking the window of a shop in Los Angeles by being at fault. Your medical care if you are injured and benefit from our insurance will obviously be taken care of. But if you do not have a civil liability in your U.S. insurance, then the costs to pay to the owner of the shop to repair his shop window will not be covered by your insurance and you risk paying very much!
Repatriation support:There are many medical cases or situations where repatriation to the country of origin is required or highly recommended. Where local U.S. insurance will never allow repatriation, international health insurance may allow you to return to your country for treatment.
In all these situations and so many others,GoldExpat U.S. Insurance covers you and guarantees you immediate care for a very reasonable price.