Health insurance in Morocco
Whatever your situation and the reason for your stay in Morocco for more or less time: a new position, a new professional opportunity, an internship, a university exchange or simply a holiday, it is important to think about to make sure. What do you need to know about the health system in Morocco?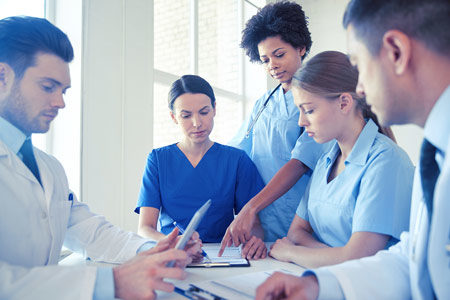 Morocco's health system for foreigners
Morocco's health system has changed a lot in recent years. Care in the public sector is affordable, but of medium or even almost deplorable quality in some regions. Hospitals in major cities are better equipped and offer an acceptable service. Care in the private sector is excellent, but at prices well above the public service.
There is a bilateral social security agreement between Morocco and France that facilitates the passage of residents from each country to the other. This convention is based on the principle of exporting benefits and rights acquired in one country to another, and also on taking into account contribution periods in both states. Thus, a beneficiary of the French Social Security will benefit without delay from the Moroccan Social Security scheme. With a "certificate of insurance periods" form completed before you leave France, you will be able to benefit from health and maternity insurance benefits as soon as you arrive in the country.
Should We take out health insurance in Morocco?
The answer is yes! It is strongly advised to take out insurance for Morocco in order to benefit from good international health coverage. The Moroccan health system is not perfect and reimbursement procedures can sometimes be rather difficult. Because the quality of care in the public sector is generally quite poor, and local social security does not have sufficient ceilings to cover private medicine, the need for insurance becomes paramount. The purchase of international insurance may also be useful for baggage insurance, flight cancellation insurance or for the purchase of certain medicines.
What health insurance for Morocco?
Expatriate Health Insurance in Morocco
Expat health insurance in Morocco will allow you to benefit from the following benefits:
Supporting your health care costs in the private sector
Repatriation to France or a neighbouring country in the case of major interventions
You can choose the doctor and health facilities of your choice
It is possible to take out expatriate health insurance from Morocco. However, it is strongly advised to do so before you leave France, in order to benefit from the benefits as soon as possible. For more information on ourGoldExpat expat insuranceplans, please contact us by email or phone, we'll be happy to help.
Student Health Insurance in Morocco
Mondassur offers various formulas designed specifically for international mobility students, whether as part of an internship or a university exchange: Junior International and Premium Access. Important services to consider include: a 24/7 medical assistance platform, direct payment in case of hospitalization, reimbursement of medical expenses at 100% of the actual costs, repatriation assistance, personal liability. These contracts also allow you to be covered during possible trips or excursions outside Morocco.
Travel insurance in Morocco
Depending on the criteria you are looking for, our advisors will help you find international health insurance that suits your needs and budget. Ask for a free online quote today!