Health insurance in Germany
Whatever your situation and the reason for your stay in Germany for more or less time: a new position, a new job opportunity, an internship, a university exchange or simply a holiday, it is important to think about to make sure. The interests of international health insurance are numerous and allow you to leave serenely. What do you need to know about the health system in Germany?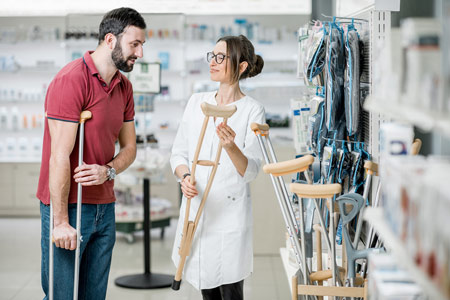 The health system in Germany for foreigners
The health system in Germany has a very special functioning that depends entirely on your situation.
You work in Germany, do not benefit from the status of secondment, earn less than 62,550 euros gross per year, but more than 450 euros per month (which is often the case of trainees):

You are bound to be affiliated with the German public health system. Your employer takes care of the administrative procedures. The choice of doctor or hospital is free, and the quality of care is generally very good. On the other hand, the rates charged are rather high and the cost of the public health fund is only partial. Foreigners may be exempt from the German public health system if they are in possession of the European Health Insurance Card and plan to stay in Germany for less than a year. Regardless of your situation, complementary international health insurance is highly recommended, with relatively limited reimbursement limits.
You earn more than 62,550 euros gross per year, or you work as a freelancer or you are a student:

You have the choice of buying private health insurance or joining the public system. It may then be interesting to take out international health insurance for expatriates known as "1st euro" or supplementary health insurance, so as to benefit from the best possible health coverage during your stay long-term care in Germany. Beware, for those who are along-term expatriate, the return to the German public health system is very complicated when it comes to the private sector.
Should I take out health insurance in Germany?
Whether you are a simple traveller or an expatriate in Germany: we strongly advise you to take out private insurance. Depending on the region of the country, health facilities do not charge the same prices and the reimbursement rates of the German public system as well as those of the French social security do not cover all costs. It is therefore very important to take out insurance before you leave so that you do not end up without coverage. Guarantees such as civil liability should also be taken into account as they are generally not part of the EHIC guarantees.
What health insurance for Germany?
Expatriate Health Insurance in Germany
The Mondassur GoldExpat insurance policy, which can be offered in 3 offers depending on your situation, your needs and your budget, allows you to benefit, among other things, from the following benefits:
Supporting your health care costs in the private sector
Repatriation to France or a neighbouring country in the case of major interventions
You can choose the doctor and health facilities of your choice
Health coverage still valid during your temporary returns to France.
It is possible to take out expat health insurance from Germany. However, it is strongly advised to do so before you leave France, in order to benefit from the benefits as soon as possible. For more information about our GoldExpat formulas, please contact us by email or phone, we'll be happy to help.
Student Health Insurance in Germany
Mondassur offers various formulas designed specifically for international mobility students, whether as part of an internship or a university exchange: Junior International and Premium Access. Important services to consider include: a 24/7 medical assistance platform, direct payment in case of hospitalization, reimbursement of medical expenses at 100% of the actual costs, repatriation assistance, personal liability. These contracts also allow you to be covered during any trips or excursions outside Germany.
Travel insurance in Germany
Depending on the criteria you are looking for, our advisors will help you find international health insurance that suits your needs and budget. Ask for a free online quote today!