Health insurance in Cambodia
Whatever your situation and the reason for your stay in Cambodia for more or less time: a local job, a new job opportunity, an internship, a university exchange or simply a vacation, it is important to think about to make sure. What do you need to know about the health system in Cambodia?
For living in Cambodia or travelling with a travel insurance Cambodia, Mondassur allows you to cover all your risks (health, repatriation, luggage…) by choosing international health insurance customized and adapted to all your needs.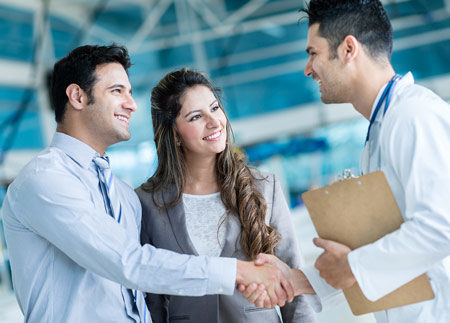 Cambodia's health system for foreigners
The war that lasted until 1975 left its mark throughout the country. As a result, the health care system has been significantly affected. Cambodia has a public health system but with little means. Nevertheless, the private health sector is in full development, under the tutelage of the Ministry of Health. The people of Cambodia have little confidence in their public health system. So when they can, they prefer to choose the private sector, to have access to quality care.
Should I take out health insurance in Cambodia?
The possibility of repatriation
Even if the country is economically, injured or sick foreigners are often forced to be transported to other countries to access the necessary care. Currently, public health facilities are, for the most part, not up to international standards. It is therefore important to have insurance that supports repatriation in order to be effectively cared for.
Private insurance
Whether you are a traveller, a foreign student or an expatriate, we advise you to take out private Cambodia health insurance. Cambodia presents many health risks, so being insured is paramount. Moreover, as seen above, public sector conditions are poor. A consultation in the private sector has an average of 60 euros which is accessible, but if you self-insure, you may not have access to competent professionals or may not be able to pay higher medical bills with 6 digits for hospitalisations or repatriation.
What health insurance for Cambodia?
Buy GoldExpat insurance for your expatriation in Cambodia
In order to accompany you in your expatriation to Cambodia,Mondassur offers GoldExpat, the ideal Cambodia insurance suitable for expatriates in the country. GoldExpat is:
Hospitalization management at 100 of the actual costs: Hospitalization must be reimbursed at 100 of the actual costs incurred, it is a real necessity for Cambodia insurance. The costs of hospitalization are high, it is essential that you be covered to 100% in case of an accident.
Taking charge of civil liability: Being covered is one thing, but being covered for damage to others is something else! Imagine that you are damaged the storefront of a restaurant in Phnom Penh, you will have to replace or repair it and the costs will be covered by your insurance if you benefit from this guarantee!
Repatriation support: There are many medical cases or situations where repatriation to the country of origin is required or highly recommended. Where Cambodia's social security system will never allow repatriation, private health insurance may allow you to return to your country for treatment.
In all these situations and so many others,Cambodia GoldExpat insurance covers you and guarantees you immediate care for a very reasonable price.