Looking for a healthcare insurance plan for a world tour? Need a healthcare coverage to work anywhere or for volunteering abroad? A long stay business trip overseas or your retirement ? Are you already abroad and looking for a medical insurance with repatriation during your stay? We offer GoldStart insurance with 3 levels of benefits at very competitive rates.
Whether you are self-employed, working remotely abroad, globetrotting, teaching, in a gap year, world traveler, retiree abroad… you can benefit from GoldStart insurance. Whether you are going for a few months or a couple of years or you are not sure how long you will be abroad? This health insurance abroad offers optimal security with additional flexibility. International healthcare insurance is essential. It is also mandatory in some countries to obtain a visa or residence permit.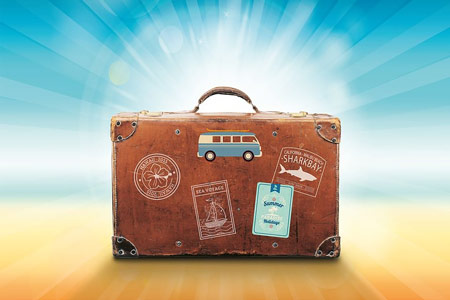 Who can purchase Gold Start International Insurance?
This insurance is intended for people of all nationalities who embark on a first adventure outside their country of origin. You can take out this insurance up to age 64 and even if you are already abroad. You can be insured with Gold Start up to 70 years. The insurance is valid for a few months up to several years. It will cover your healthcare from a few months to several years as an expat insurance.
Globalization, the Coronavirus pandemic, the development of the internet with the ease of remote connections and the emergence of new professions increase the opportunities to live a few months to a few years abroad. With GoldStart insurance, you will be covered in case of illness and accident for your essential care, accidents and other unpredictable situations at a very competitive price. This expat insurance is for people like:
a student leaving in a break year,
a family on a world tour,
a person travelling in a sabbatical year, taking language courses or working remotely from abroad,
a volunteer on a humanitarian trip,
a pensioner
a young expatriate in WHV or on job abroad.
Your benefits with Gold Start International Health Insurance?
From 27 Euros per month

3 options to choose from according to your budget and destination: Nomad, Basic, Backup

Immediate online purchase

A 24/7 support platform around the world
Your benefits with this healthcare insurance abroad
You can choose between 3 levels of coverage: Backup, Basic or Nomad. We recommend choosing the Nomad formula and especially for countries with high medical costs. The Basic formula is more economical and may suffice if you are in a country with a lower medical cost. The Backup formula is limited to accident-only costs. It is aimed at people travelling in Europe or benefiting from other health insurance abroad. For expats, there are also more comprehensive packages that allow you better health coverage with higher ceilings: this is the GoldExpat expat insurance plans.
Gold Start's benefits:
Reimbursement of hospitalization at 100% of actual costs according to different ceilings
Reimbursements of medical expenses at 80% in current medicine (pharmacy, consultations, imaging procedures, laboratories… Etc.)
Health benefits apply in the event of a pandemic (COVID-19)
Supported at 100% private or in addition to other insurance coverage as social security, Ramq, NHS…. etc.
Reimbursements for your health expenses are made without deductible, starting with the 1st dollar/euro paid
Direct payment in case of hospitalization
Repatriation assistance, personal liability and individual protection
Medical assistance platform available 24/7
The Backup formula only covers in the event of an accident. It is recommended to take Nomad or Basic formulas.
What is the price of GoldStart's international health coverage?
Pricing varies depending on the formula, your age, your family situation and your destination.
Ask for a free quote for this expat insurance to get a 2-click rate tailored to your situation.
How do I buy Gold Start insurance?
The formalities are kept to a minimum. After your quote, it is possible to subscribe directly online. You can also subscribe by filling out and emailing your membership form and health questionnaire.
You receive your insurance certificate and insurance card by email with emergency numbers to contact in case of need of assistance 24/7 or for hospitalization abroad. You also receive by email the terms of your insurance contract with the details of how your warranties work. You will then have access to your insured space online.
Please contact us and ask us all your questions about this insurance. Our multilingual team is available by phone, email or Whatsapp.
To directly subscribe to the formula of your choice:
Gold Nomad is the most comprehensive expat insurance in this range. You are covered up to a ceiling of 300,000 euros and refunds at 100% in hospital and 80% in current medicine.
Gold Basic is insurance abroad with limited coverage for countries with moderate medical cost or to those that really have a limited budget if they choose it for countries with high medical cost. It covers up to 150,000 euros.
Gold Backup covers you abroad for emergencies and accidents only. It is suitable if you already have insurance and you want better coverage or support for repatriation and direct care in case of a blow.
How does Gold Start insurance work?
You can subscribe online. After registering your subscription and payment, you immediately receive your insurance certificate for the foreigner (with the numbers to call in case of hospitalization and assistance 24/7) and the terms and conditions of the contract. To get your non-hospitalization or assistance reimbursement, you have access to a personal online space to send your claims and use your insurance services. We will explain very precisely how to proceed.
You benefit from the direct payment in case of hospitalization, a medical assistance platformavailable 24 hours a day, 7 days a week.