Are you coming to live in France or Europe for a long time? A cycle of studies, a new job, a family reunion? Mondassur accompanies you in the selection of the best international health insurance contract. It all depends on your situation and your needs, we offer both long-term visa-appropriate insurance covering the biggest risks, as well as comprehensive insurance that can cover all your medical expenses from the current medicine to hospitalization.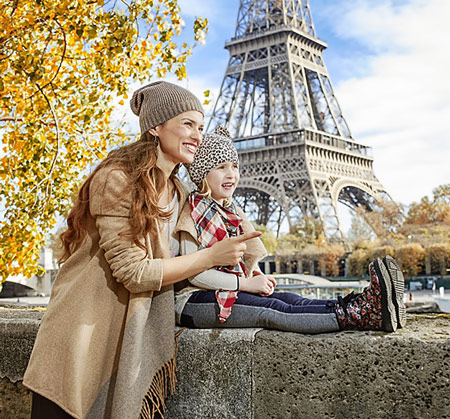 Health insurance 100% or in addition to social security?
In order to best prepare your coming to France and Europe, it is important to think about the various offers of health insurance for expatriates. There are mainly two types of plans : so-called "first euro" or 100% private insurance and insurance in addition to Social Security. The first category allows you to have a single contact and facilitate your claims process. The second category is also interesting if you are eligible for European social security and will allow you to supplement social security reimbursements which often are limited to 70% of the actual costs or negotiated tariffs.
On what criteria do you choose your expat insurance in France?
First, you need to determine your main need: high-level health coverage (in this case, turn to GoldImpat or FirstExpat) or rather coverage for serious accidents? (EuropeAccess might be suitable for you)
Then, once this need is clearly established, Mondassur advises you to pay attention to various essential points:
possible deductibles
possible waiting times
possible exclusions (playing a sport at a professional level, etc.)
global ceilings but also by medical procedure
check the options included in the additional options (repatriation, civil liability, dental and optical care, maternity…)
Expatriation insurance in France or Europe with Mondassur
Mondassur offers several insurance packages to best cover you in anticipation of your next installation in France or Europe.
EuropeAccess: comprehensive insurance with medical expenses, repatriation assistance, civil liability and accident capital to cover you against any unforeseen events during your long-term stay in Europe ( less than 1 year, however).
GoldImpat 100%: insurance specially adapted for your long-term expatriation in France. This formula is available in 3 options and pays for all your medical expenses completely independently.
GoldImpat in addition to Social Security: this international insurance with a good guarantee-price ratio assures you in France for diseases and accidents but also in your home country as well as on a trip around the world in Social Security supplement