When you book a trip abroad, you are unfortunately never immune to a major unforeseen event that would thwart your plans and force you to change or cancel your trip. So we explain why you should take out travel cancellation (or modification) insurance before you leave abroad.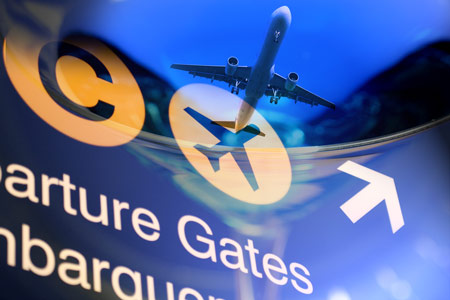 Better understanding Cancellation insurance
Cancellation insurance allows you, in case of unforeseen events beyond your control and justified, when going abroad, not to lose the entire price of your trip. Cancellation insurance generally covers all types of stays, from departure to return. Some also allow you to cover in case of a travel interruption for the same reasons as a cancellation. In general, cancellation insurance can compensate you up to 8,000 euros per person. You must buy it when you buy your stay or your airfare. After this time, you will no longer be able to subscribe.
What does cancellation insurance guarantee?
Cancellation insurance covers you against major life events that may prevent you from making your trip as planned: illness, accident, hospitalization for example. Family deaths are also covered. The insured is also covered against problems related to his professional activity: economic dismissal, transfer or obtaining a job, modification of paid leave, administrative summons,etc.
However, be aware that the cancellation contract does not cover the cancellation or interruption of holidays due to natural disasters or losses or voluntary accidents.
Mondassur Cancellation Insurance

With Mondassur, you have the choice of taking out our cancellation insurance alone (TravelPass Cancellation) or taking out our multi-risk travel insurance, covering all your cancellation costs but also your medical, repatriation, flight luggage, etc.
TravelPass Cancellation This Cancellation contract guarantees travellers for the cancellation or modification of their trip abroad up to 8000 euros, the price amounts to 3 of the costs incurred for your trip.
Why choose Mondassur for your cancellation insurance?
We offer you the best guarantee-price ratio,as an insurance broker 100% specialized on the international: our contracts are studied to meet your specific needs, depending on your situation. Finally, you will always find a Mondassur contact to listen to you: our teams can be reached by phone, fax and email. A 24-hour support platform is available by telephone, and all our advisors are subject to our privacy policy, for all information transmitted.