Summer jobs, internships for students abroad
Summer is approaching and again this year, many students will go on trips, internships or for summer jobs abroad. More and more students are going abroad whether to work, travel, have an internship or study in a foreign country.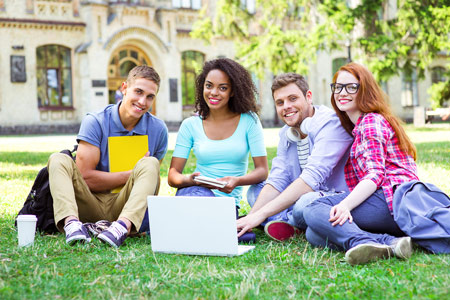 According to a 2006 report published by UNESCO's Statistical Institute, from 1999 to 2004, the number of mobile students worldwide increased by 41%, from 1.75 million to 2.5 millions.
China sends the largest contingent of students abroad (14% of the total international students in the world), mainly to the United States, Japan and the United Kingdom. Six countries host 67% of the mobile students from around the world: 23% of them study in the United States, the second destination being the United Kingdom (12%), followed by Germany (11%), France (10%), Australia (7%) and Japan (5%).
However, in relative terms, students from sub-Saharan Africa remain the most mobile in the world. In several countries in this region, the number of students enrolled abroad is equal to or even greater than that of those studying on the national territory. Higher education students from sub-Saharan Africa are the most mobile students in the world, with 5.6% of them going abroad to study. For sub-Saharan Africa, the main destination is Western Europe. Students travel mainly to France (21%), the United Kingdom (12%) and, to a lesser extent, Germany (6%) and Portugal (5%).
The mobility of students from Arab states has been growing steadily over the past five years, with these students now accounting for 7% of all mobile students.
Western European countries send about 407,000 students abroad, or 17% of students worldwide. Most of them are German, French, Greek and Italian.
In Andorra, Cyprus and Luxembourg, the number of those who go abroad to study is equal to or greater than that of students who remain in the country. Student mobility is also high in Iceland (23%), Ireland (10%), Greece (9%), Malta (8%) and Norway (7%).
Important information about health insurance abroad
Regarding the insurance that accompanies your Credit Card: the insurance taken out via your credit card does not offer you good health insurance and it does not cover you in any way if you stay more than 3 months or 90 days consecutive abroad.
Your student mutual does not reimburse you for medical expenses made abroad.
So if you too want to go abroad, don't forget your travel health insurance in order to be really well covered in case of a health problem. Ask for an international insurance quote online and sign up in less than 5 minutes!