What to see in New York during a short stay?
New York is a beautiful city. Unfortunately, it is difficult, if not impossible, to discover it in its entirety during a single stay, let alone in a single visit. So what if you're in New York but have little time in front of you? The smartest decision to make would be to choose the places you would like to see according to your tastes. Thus, you will avoid being disappointed, although such a situation is unlikely in this city, considered the most amazing of all. Whatever your preference, don't miss the squares and monuments that will follow. For your stay, it is important to have good health coverage.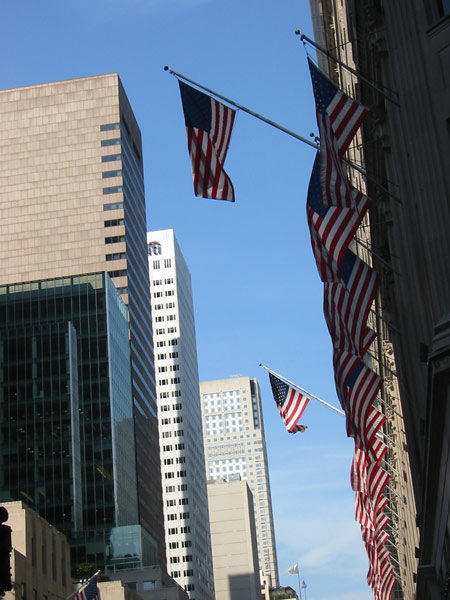 Admiring the Statue of Liberty
The Statue of Liberty is an integral part of the identity of New York City and even the entire American nation. Missing this statue in New York is almost missing your stay. As if you were going to Paris without going to see the Eiffel Tower. Don't you have much time in front of you?
Take advantage of the boat to admire New York at the same time! It is easy to realize this little whim, because many companies organize boat rides in the waters of the Big Apple. As the Statue of Liberty is an unmissable monument,no matter what boat you take, it inevitably walks in front of the Great Lady by torch. This brief moment will not be banal and simplistic in any way. There's a great show waiting for you. Go for a sunset not far from the shore with a magnificent panorama of the Statue of Liberty.
Must-see buildings
On the second day of your visit to New York, why not spend it by visiting the city's most essential buildings! If New York is so popular and unrivalled in the world, it's thanks to them: the Empire State Building and the One World Observatory. The Empire State Building is an iconic building that reflects new York City's financial success. The tower is both classy and imposing, conveying a very characteristic image of the United States: prosperity. It is one of the most beautiful buildings in the world; it serves as the headquarters for the most powerful multinationals, not only in America, but virtually all over the world.
Why do you have to take a ride in one or these two skyscrapers? The beauty of the Empire State Building and the One World Observatory is already reason enough. They are true architectural and even technological beauties. But on top of that, these two towers each have an observatory. At the top, you will have the bargain to admire the city from stunning angles.
The heart and lung of the city
Staying in New York City is one thing. Soaking up her is another. But that's how you'll be able to experience the real pleasure of being in New York. To devour New York and admire its splendour, head to two different but complementary locations: Fifth Avenue and Central Park.
A walk along the Fifth is exceptional. It takes place over nearly four kilometres. This place is unmissable for New York, as are the Champs Elysees for Paris. You will discover impressive things, one more than the other: hundreds of shops that line the streets, beautiful views of beautiful skyscrapers… Central Park is not new to you. You've seen it at least in a Hollywood movie. It is an impressive green space located in the middle of the largest city in the world. On weekends, Central Park becomes the meeting place for all New York families.
If you want to travel to New York for a stay, consider having a travel permit.