Travelling to the United States: the mandatory ESTA tax
Notice to travelers to the United States, the ESTA authorization becomes a mandatory pay tax for any traveler.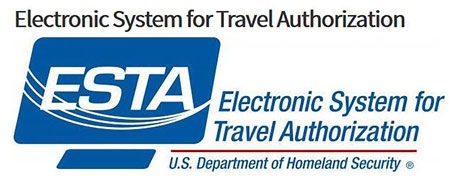 Recall: THE ESTA authorization only applies to people travelling to the USA without a visa (Visa Waiver Program) for up to 90 days.
As part of your stay in the United States you will have to waive administrative fees in order to obtain a residence permit: estA (Electronic System for Travel Authorization) which will add $14 to the budget of your stay and will be valid 2 Years.
What is ESTA?
This is a form to be filled out online by a French national in preparation for his trip to the United States. This is a security measure under the Visa Waiver Program (VWP) that travellers must submit to in order to travel to the United States. You must request it at least 72 hours in advance and ensure that your application has been accepted. It is up to you to check directly on the U.S. government website that your status is up to date. No emails will be sent to let you know that your request has not been accepted.
Without this ESTA authorization, which must be in your first and last name according to your marital status, you will not be able to return to the United States unless you have a specific Visa for the United States or of course the green card.
Since when does ESTA apply for trips to the United States?
As of September 8, 2010, anyone who sets foot on U.S. soil will have to pay the tourist tax as mandated by the Travel Promotion Act of 2009.
What is THE ESTA for?
Fund the creation of a Tourism Office to increase the number of visitors to the United States. The aim of this establishment will be to promote tourism and inform travellers about visa requirements and security procedures.
How do you choose insurance for the United States?
It is strongly advised to take out travel insurance for the United States with good medical expense scarage coverage (ideally at least 500,000 euros). For more information on the criteria for choosing travel insurance.
More information about the ESTA tax can be found on the official website.
Mondassur is an official partner of theU.S. Tourist Board.