Good news for adventure lovers! Since September 1, 2016, Mexico has joined the list of destinations of the Working Holiday Program! Don't miss the opportunity to discover the culture and way of life of this beautiful country while having the opportunity to engage in paid work.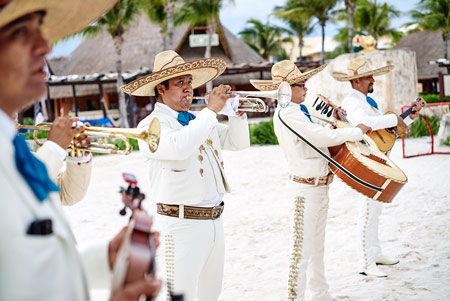 What is WHV?
Are you between the ages of 18 and 30 and want to have an experience abroad? The Working Holiday Visa (WHV) program is for you!
The PVT is an exchange program that allows all young French people to go to live and work in one of the member countries, thanks to a temporary work visa.
This unforgettable experience, lasting one year, allows you to discover a new culture, learn or perfect a foreign language and visit one of the ten countries that are part of the program, while working to be able to support yourself on placed.
Exploring Mexico
Between seaside paradises and Mayan remains, Mexico is a fascinating country with many facets. Moving to Mexico is an opportunity to discover new horizons in a country where it is easy to integrate. Mexicans are welcoming, cheerful in nature and take the time to live!
Postcard décor, colourful villages and archaeological sites, Mexico has many surprises in store for you. Once there, take the opportunity to discover the beautiful beaches of Islas Mujeres and Tulum, dive into the turquoise waters of Akumal to meet the giant turtles or explore the Mayan ruins of Uxmal and Chichen Itza.
How to participate
The Working Holiday Programme between Mexico and France came into force on 1 September 2016. Initially, the quota was set at 200 places for the French. For example, citizens between the ages of 18 and 30 will be able to apply for WHV for up to 12 months in Mexico, where they will be able to apply for temporary employment.
In order to participate in the WHV, the terms and conditions are:
Be between the ages of 18 and 30
Have a valid French passport
Have sufficient resources for the start of your stay in Mexico
Pay visa fees
Have insurance covering illness, disability, maternity, hospitalization and repatriation
Not having already benefited from a PVT in Mexico.
Please note that Working Holiday insurance is required to participate in the Working Holiday Program.
Don't hesitate to contact our Mondassur advisors who will offer you travel insurance with specific WHV guarantees and rates.