Mongolia: an authentic and unforgettable journey
Do you want an unusual holiday away from the tourist crowds? Experience an incredible experience and see breathtaking landscapes?
Welcome to Mongolia where you can travel for days without meeting a man. Crossing huge distances on horseback or jeep and crossing antelopes, wolves, yaks, camels or horses in the wild. Among these spaces, you will meet isolated villages, yurt encampments.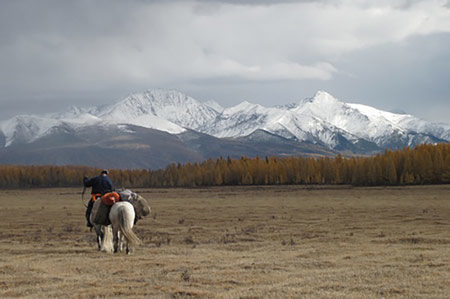 Trip to the Gobi Desert
An emblematic destination of Mongolia, it is the largest desert in Asia and represents 20% of mongolia's territory.
Khongor Els Dunes
Sand dunes that stretch for more than 180 kilometers long up to 300 meters high. Sublime spectacle when the dunes nicknamed "singing dunes" begin to emit a sound created by the friction of the sand between them.
This area inhabited by many camel breeders will be an opportunity for you to learn more about these animals and especially to take a long walk on their backs.
Bayanzag Cliffs
Known for saxaoul, a globally threatened plant that grows in the Gobi Desert. The place is also famous for its "red sand" cliffs today called "flaming cliffs" for their red and ochre colors.
Ongi Monastery
The valley near the Ongi Monastery offers spectacular views of many migratory species: passerines, pulsating and thrushes. While enjoying the soothing and spiritual atmosphere of the place.
After a good day of hiking in the Gobi Desert, enjoy the magical moment by observing the starry sky like you've probably never seen before.
Khentii Province
Very wild, this is the opportunity for you to go on treks, to ride horses in the valleys. You will meet nomads with whom to exchange. The landscape of steppes, valleys, mountains, lakes and rivers promise you sweet nights under the stars.
Khentii province is teeming with rivers of pristine and cold water. The primary activity that lends itself to this landscape is angling. An afternoon set, in an idyllic and soothing setting for fishing enthusiasts.
Experiences not to be missed
Sleeping in a yurt

The yurt remains the main habitat of the Mongols. If you know curious, you can admire how they mount and dismantle the yurts in just a few hours. And above all discover the layout of this living space.

Travelling the country by horse or camel

: as said before, the spaces are huge and browsing them on the back of an animal represents a huge opportunity.

Climbing the trans-Mongolian

This is another fabulous way to discover the country. This train travels the country slowly, little used by tourists it is the opportunity to meet and chat with Mongolians.
Don't forget, before each departure abroad to take out your international health insurance.
Why choose Mondassur for travel insurance?
As a 100% insurance broker specializing in international,we offer travel insurance contracts that are closely studied at the best rate for specific needs depending on your situation. Each policyholder has access to a 24/7 hotline.
We make your travel insurance choice easier with our immediate free online tips and quotes.
Compare our insurance offers and buy your travel insurance for your stays of less than 3 months abroad.