Insurance and rental vehicles: for a serene holiday
When you are travelling abroad,even for a rental car, taking out insurance may be necessary. However, you have to be careful,because some guarantees can already be included in the rental agreement, in your car or home insurance policy and even with certain bank cards.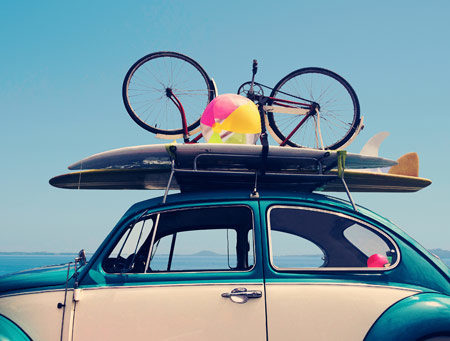 Understand rental vehicle insurance
If you decide to rent a vehicle to go on holiday,compulsory liability insurance is automatically taken out and included free of charge in the rental agreement. It supports any property and bodily damage caused to third parties, including passengers. However, the basic insurance coverage does not cover the damage to the rental car or the driver's personal injury.
It is therefore important that the car you rent is in perfect condition and that its last automotive technical check in an approved centre, such as those recommended on autosecuritas.fr, is less than six months old.
In addition, the rental agreement also includes a minimum damage insurance clause which stipulates that, under a certain amount called a deductible, repairs to the damaged car remain at the tenant's expense.
The interest stake of the franchise buyback
In most cases, the deductible is $10,000 and can vary by up to €75,000, depending on the type of vehicle. Therefore, at the slightest scratch the amount of repairs can be very expensive and if there is theft or vandalism, the deductible is often increased, sometimes even doubled. However, it is possible to partially buy back the deductible in the event of a disaster such as collision, theft or vandalism. This reduces the deductible to a minimum threshold called a "non-repurchaseable deductible" set by the rental agency based on the type of vehicle and the type of claim. Practically, the cost of repairs left to your load is reduced to 500 euros for a collision and 700 for a flight.
The price of this buyback option usually ranges from 10 to 30 euros per day.
What are optional guarantees and are they necessary?
Optional warranties include, as the name suggests, all guarantees that are not mandatory and include:
IP or "guarantee for personal injury to drivers and/or passengers, medical and technical assistance";
cDW or "reduced liability guarantee in the event of damage" and the TPC, which are respectively the purchase of a deductible in the event of an accident and theft.
However, there is no need to subscribe to these additional coverages, as your car or home insurance policy may already contain this option. Also, if you have used a prestige bank card such as Gold Mastercard or Premier visa, you benefit from the franchise buyback.