Many of us dream of going on a world tour… but how do we do it? Depending on your age, your means, your interests, you can travel by plane, train or boat, work on site to pay for your trip or leave everything in the hands of a tour operator.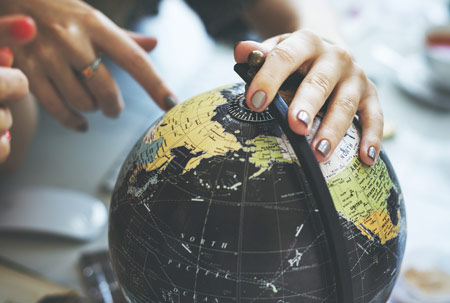 Here are some tips to prepare for your departure
Before you leave you will have to set your budget, knowing that airfares are often expensive. Find out more, travel agencies offer "round the world" tickets with established itineraries. Costs in low-cost countries (e.g. Asia or Latin America)will be offset by higher costs (e.g. Japan or the United States).
We also advise you to establish an itinerary according to climate, security, time lag, but also tourist periods in order to avoid them. It is also recommended to learn about the cultures of the countries visited. You must enjoy and enhance your adventure!
Don't forget to update your vaccines, have a valid passport and all the necessary visas. Also, try to travel light so you don't get permanently cluttered. Fill your suitcase with the most essential items.
Finally, take out travel insurance to leave serenely! Be careful to choose a specific travel insurance Tour Du Monde!