Globetrotter and Blog-trotter: the next generation of travellers
Young people are very likely to quit their jobs if it no longer meets their expectations. Travel allows them to think about what they really want from a professional point of view. This generation prefers travel to strengthen their CV: learning a new language,gaining more professional experience, studying in another country.
Who is this generation where travel is part of their lives? Travel forges youth, as well as their professional ambition!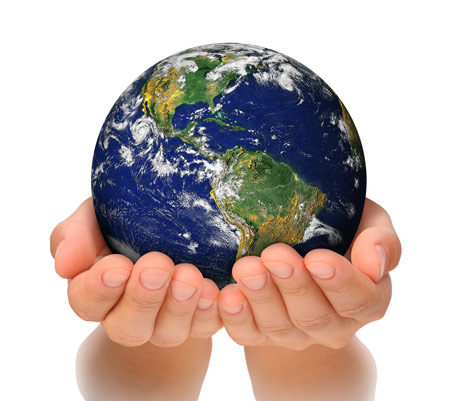 Generation Y
Generation Y, born between the 80s and the end of the 90s, grew up with a computer in their hands and experienced the internet revolution. Perceiving the world as a vast network and greatly advantaged by the many exchange programmes such as Erasmus,this is a generation accustomed to going abroad.
For almost three-fours, going on a trip has become a totally different necessity or even a priority from the priorities of the previous generation, which were the purchase of a house or a car.
Unique and authentic
Today's young people stand out from previous generations who called for "all-inclusive holidays" by the sea. There is a trend on the type of trips sought by young people who will favour adventure, lack of comfort, nature and long stays. These are no longer so-called "rest" trips/holidays, but in order to discover the world around us.
The watchword is authenticity, to be as close as possible to the culture and local people when they visit. Authenticity for an extraordinary journey and to feed the blogs on which content is the essential!!
Social networks and blogs
Social networks are the daily life of Generation Y: Facebook, Twitter, Instagram, Snapchat… have become real means of communication.
This new generation also becomes ambassadors by creating their own blog. Indeed, becoming a traveler or a tourist 2.0 is possible today thanks to the different applications and websites.
Over the past decade, the number of travel blogs has increased considerably: good travel advice, compilations of good addresses, tips and tricks from bullies, illustrated notebooks, sketch reviews, stories like "intimate diary" or " adventures", blogs photos or video reports, old-fashioned logbook, chronicles from here and elsewhere … genres are varied. Personalization is the rule.
Some manage to live on it today and manage to hit the road without having to work next door or break their piggy banks. By focusing on sponsorship, they go from country to country and are paid to tell their adventures.
Blogs have become true tourist guides in their own right for all trips. It is a new way of information and above all of sharing experience. So don't hesitate to check out the many travel blogs to help you organize your stay or create one to share your authentic experience!!
Of course, don't forget to take out insurance for your world tour!