6 original traditions of celebrating Valentine's Day around the world
You are an expat, a traveller or just curious. It's February 14th, Valentine's Day, and you wonder if in all countries this tradition is celebrated in the same way?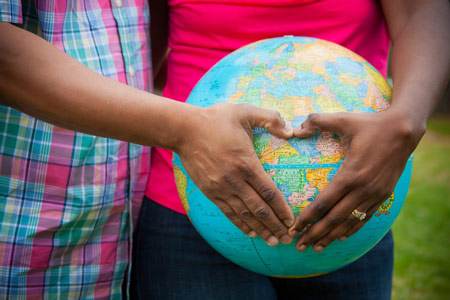 While the French will meet as a couple over a romantic dinner offering flowers and chocolates, some countries practice much more original customs.
You will find 6 examples below, but will you be able to guess in which countries its traditions are in the spotlight?
Women offer gifts
This tradition, where women usually offer boxes of chocolates, has become a kind of social obligation. However, the gift is not reserved for their half but also for co-workers, even supervisors. For their part, the men will wait until March 14, "white day" to offer in turn a gift, it can be flowers, sweets …
Poems
Men write messages of love to their suitor, but do not sign their own name but by writing points corresponding to the number of letters of their name. The most special thing in the story is that if the young woman recognizes the man who wrote this word, she will receive as a reward an Easter egg, logical?!
Women's wear
Every year, this country organizes the "Women's Wear" championship. It is an obstacle course in which the husband must carry his wife. The reward for the winner of the race: his wife's weight in beer.
Your Valentine around the corner
If you believe in chance, this country establishes the principle that the first woman you meet around the corner will become your Valentine. If chance hurts things, rest assured, you don't have to invite him to dinner or give him a gift. This is a purely symbolic tradition!
Singles celebrated
As with the tradition of the "white day" mentioned above, in this country singles are put in the spotlight. Their party takes place on April 14 and is called "Black Day".. All singles gather to eat black noodles.
The spoon of love
In this country, love is celebrated on January 25. Tradition has it that lovers buy wooden spoons engraved with hearts, padlocks and keys.