Your insurance on holiday abroad
Going on holiday abroad is above all a pleasure,
But it mustn't turn into a nightmare!
Before going on vacation this summer, many people are currently asking us about their medical coverage abroad and we wanted to take stock in this article.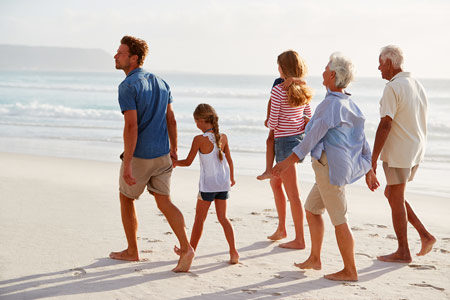 Covering the exorbitant costs of medical care abroad
Indeed, abroad, more often than not, your complementary health no longer covers you. And it can cost you a lot of money!
Social security will only reimburse you in the European Union and on its usual basis (sometimes only 35 of the actual costs.), which for some countries such as Great Britain or Italy is very insufficient .
In addition, many countries do not have the same access to care. The costs of sometimes simple treatments can very quickly reach exorbitant sums.
A simple flu in Japan, for example, can cost you several hundred euros. In the United States, a fractured femur can be around $80,000! In addition, the costs of repatriating and cancelling the stay of the unlucky ones are often added.
Don't take that chance. No matter how long you stay abroad, be sure to leave in peace.