Why buy health insurance abroad?
Is travel insurance really essential? That is a question that many travellers are asking. This is often one of the expenses overlooked during a stay abroad but beware, here is a list of the received ideas with an answer provided to help you in your choice.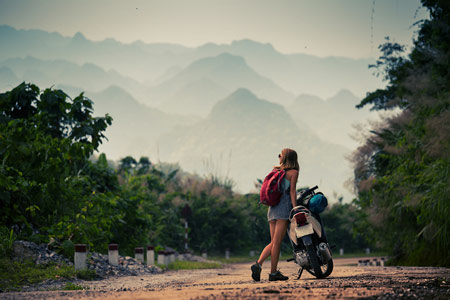 No need for travel insurance, my credit card will cover the costs
REAL AND FALSE – The insurance that accompanies your credit card (Visa, Mastercard, American Express) is more like assistance contracts that assist you in the event of incidents, for a short period of time without offering you very important health coverage and under no circumstances if you stay more than 3 consecutive months in any country.
The major difference between private travel insurance and your credit card assistance is the amount of refund limits. You will be restricted in terms of health spending by your credit card in many countries where the fees are very high. It is therefore important to purchase health insurance abroad in addition to your credit card assistance.
To learn more, you can read "What does my credit card cover? »
No need for travel insurance, I'm just going to rest in the sun so I'm safe
FALSE – You've probably travelled many times before without anything to happen to you, but it's impossibleto predict the unexpected. A loss or theft of luggage, an accident, an illness, a cancellation can quickly happen. With Mondassur, you will be helped, advised and cared for when needed with your health insurance abroad.
I am going to a country where the cost of living is low, I would pay the costs…
Ideas received to banish:
Food poisoning in Thailand can cost you more than $2,000
Treating gastroenteritis in Vietnam will cost you about 3,000
Developing countries will transfer you to private clinics and you will soon realize that medical costs can also be very high. So don't neglect your health and your wallet. In case of a big glitch, your subscription will be very quickly profitable.
The insurance is all the same, you might as well take the cheapest
FALSE – Indeed, many insurers offer the same type ofinternational insurance guarantee: cancellation insurance, repatriation insurance, medical expenses, civil liability… However, as with bank cards, you have to pay attention to the amount of the caps, the exclusions of the contract and the deductibles.
It is up to you to read the conditions of health insurance coverage abroad because it is not because it is neither the cheapest the best nor the cheapest the worst. It all depends on your needs and expectations. That's why Mondassur advises you to find the insurance that is best suited to your situation.