How can I be covered for my stay in Erasmus?
Erasmus is an exceptional experience that you would be wrong to miss. Erasmus allows you to meet people, discover a new European country and a new culture. It is also an opportunity to learn a language and for some to become more autonomous. On the other hand, there is one thing that needs to be thought out before you leave: your student health insurance abroad. You can ask for a free quote for an international health insurance online.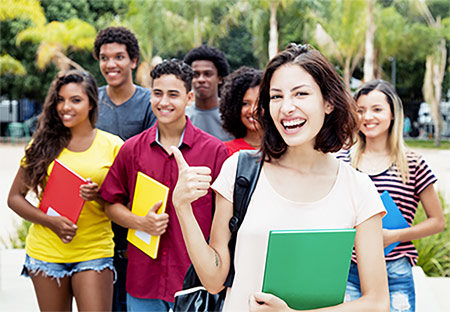 As astudent in Erasmus,you can still benefit from student social security abroad, if you have made all the steps to obtain a European Health Insurance card before leaving.
With this card, your health expenses will be covered by social security according to the agreements in force with the country. Warning: the European Health Insurance Card is not enough to cover your health costs abroad.
For example, for a doctor's visit to Italy for 45 euros, you will be reimbursed according to the current convention rate of 15 euros. It is therefore necessary to take out supplementary insurance because here it is a classic case, but for a hospitalization the bill rises very quickly even in Europe.
How are you covered by student insurance abroad?
Mondassur offersyou Junior International insurance. This contract will cover you in addition to the European Health Insurance Card, at 100 of the actual costs and without deductible. For example: For example: For a medical consultation in Germany at 60 euros, the social security will reimburse you 15 euros, Mondassur reimburses you 45 euros, so you will not have a cent to pay!