French gastronomy as a tool of international seduction
Since 2010, "the gastronomic meal of the French" has been included on the representative list of the intangible cultural heritage of humanity by UNESCO. The art of "eating well" and "drinking well" in The French way has therefore been officially recognized worldwide.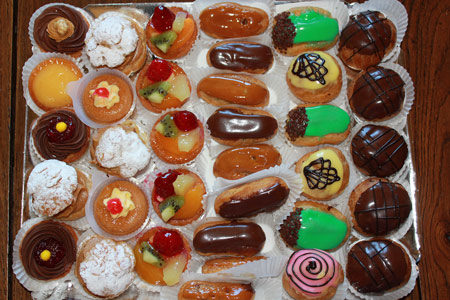 Gastronomy, French cultural heritage
This culinary aura is clearly visible in pop culture. Have you never heard in an English film an actor uttering the words "pancakes," "cabernet sauvignon" or "snail"? Many culinary terms have also appeared in foreign dictionaries. It will be said in English "burnt cream," "out of work," "a la carte" or "fashionable" (to say ask for a dish with ice).
An inspiration to chefs around the world
Thanks to this international recognition, the first edition of the "Taste of France / Good France" operation was organized by Michelin-starred chef Alain Ducasse. It has once again brought to light French gastronomy around the world. Some 1,300 foreign chefs from all five continents responded,and offered 100 French menus in their restaurants for an evening.
On the strength of this success, French gastronomy has a bright future ahead of it. We can also assure you that there will always be a restaurant offering French-inspired cuisine wherever you are in the world.
And you, you would like to taste French cuisine seen by a foreign chef? In any case, don't go on an adventure without your travel insurance!