Europe Access insurance for your stays in Europe
Mondassur offers its insurance today: Europe Access.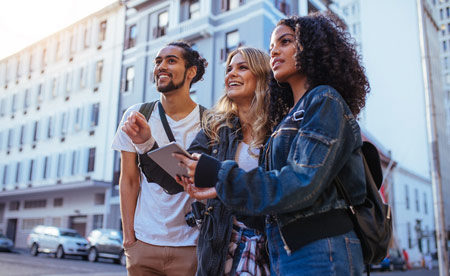 Comprehensive health insurance to obtain the Schengen visa
This new insurance is intended for all people under the age of 75,from all over the world, who wish to come to France or Europe, for a stay of up to 1 year. When you come to France for a year, you need a long stay visa. As with all visas, there are several documents to be provided, including proof that you have international health insurance.
Europe Access has all the necessary guarantees and complies with the legal criteria of European consulates to obtain a long-stay visa for Europe. This insurance is versatile. It can be subscribed for any duration of 4 months to 1 year maximum for people under 75 years of age. It offers various guarantees such as reimbursement of medical expenses with hospital costs at 100% of the social security base. By purchasing Europe Access travel insurance, you will also be able to benefit from repatriation assistance, civil liability,accident capital with access to our 24-hour medical assistance platform. 24 and 7 days a week. After you sign up, you will immediately receive your certificate of membership,which is necessary to obtain your visa.
Taking out Europe Access expat insurance is a simple and advantageous way to get your long-stay visa and be covered all over Europe, starting at 47 euros per month. So buy a complete insurance now that will cover you against any unforeseen events during your stay in Europe!
Find out more about EuropeAccess insurance on our website.
Europe: Schengen countries as well as Norway, Iceland, Switzerland, Bulgaria, Cyprus, Romania, the United Kingdom and Ireland.
An example of a price for a person under the age of 60, insured for a period of 4 months.