Do I need travel cancellation insurance?
At first glance, when buying our airfares, we all asked ourselves at least once the question: Do I have to buy or not take out travel cancellation insurance?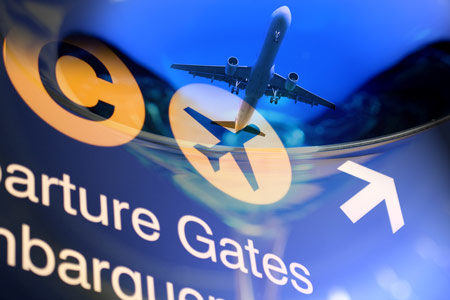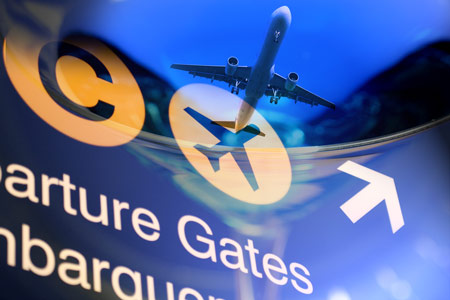 What you need to know about flight cancellation insurance
When you book a trip abroad, you are unfortunately never immune to a major unforeseen event that would thwart your plans and force you to change or cancel your trip. We therefore advise you to always take out travel cancellation insurance or modification) before you leave abroad. A thought-provoking approach can be undertaken on the purchase of a low-cost flight, just adopt a budget approach and see what will be most beneficial for you.
The insurance offered at the time of purchase
When you buy a plane ticket on the internet or in an agency, the company offers you to take out cancellation insurance for only a few euros more. Tempting you're going to tell me!
Beware, the repayment conditions are very strict,read the clauses well so as not to have any surprises when the time comes.
Bank card cancellation insurance
First of all, to hope to benefit from thetravel cancellation insurance of your credit card,you must be in possession of a Visa Premier or Gold Mastercard card. Basic cards do not contain cancellation insurance.
You will then be covered for:
A health problem that prevents you from travelling
A death of a family member
Serious harm to your home
Economic redundancy
The reimbursement limit is limited to 5000 euros per year per card. It is up to you to judge whether the sum is sufficient according to the number of trips made in the year.
Take out travel cancellation insurance from an insurer
All players in travel insurance offer cancellation insurance.
The reimbursement limit is generally higher. In addition, the valid reasons are broader.
In general, the insurer does not refund the airport taxes included in your ticket. If you don't leave, the airline has to pay you back.
Mondassur offers you in its guarantees:
1. Reasons for reimbursement
Illness, accident or death of the insured or family member (including relapse or aggravation of a previous condition found prior to booking)
Serious damage to the insured's home, business premises or vehicle
Convocation for an organ transplant
Calling for a university remedial exam
Economic dismissal, getting a job, job transfer
Accident or transport failure
Refusal of tourist visa
Employer leave change (franchise of 25)
Identity theft (franchise of 25)
Contraindication or follow-up vaccination
Birth of a child or grandchild
Summoning to court
After reading this list, you may say, "Oh yes, it's true that these reasons for cancellation can happen." You are right!
2. The amount of the refund
If you have taken your trip with an agency, you will not be fully reimbursed by the agency. Cancellation fees apply.
The amount of fees varies depending on:
The agency
The number of days before departure.
The closer the date, the less you will be reimbursed. This is where your travel cancellation insurance comes in. It is intended to reimburse you for the amount not covered by the agency.
If you don't discuss travel insurance, there are three cases where the issue of cancelling insurance is highly recommended:
You have bought an expensive stay or flight, especially for a family trip. Here, it is a large sum. And because it's a lot of people, you're multiplying the risks. If you don't have a high-end credit card, it may be worth it.
You have subscribed to a flight or a trip at a high fare with a basic credit card.
There is a chance that you will not be able to make this trip (illness or pregnancy of a loved one, bad situation of your company …)
Therefore, it is best for your travels to take out cancellation insurance or travel insurance that includes cancellation insurance.