Travelling while working: Top 10 expat jobs
Are you planning a world tour,a road trip through the United States? However level finance it gets stuck a bit. It's a shame not to leave for money. That's why many globetrotters decide to look for small jobs. It turns out that some trades are easier to access than others for expats.
First, consider writing your CV in the local language,or at least in English.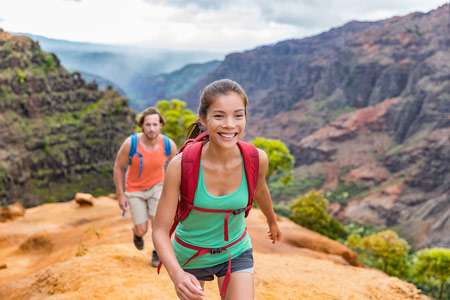 1) Language teacher
The first job that arrives in the "top of mind" is Language teacher! It's also the most obvious if you have a different mother tongue than the country you're in. Many associations regularly recruit native professors.
2) Server
Waiter is a job that works well for expat'. Even if you don't speak the language of the country very well you can dive. If you are fluent in the language, go directly to restaurants, cafes and bars, these establishments are often looking for labour.
3) Working au pair
Working at par can be the most practical solution depending on your needs. If you have good contact with children and want to live with a family, this is the ideal job. You are housed, fed and paid! You can go through an employment agency, but be careful of the age limits that exist for this job.
4) Holiday club host
If you like to meet people and you have good organizational skills, Holiday Club Host, is a job made for you. Puppets, dance, animation in camping or in a holiday center, it is a diverse job that can be practiced in different places!
5) Travel Blogger
If you like competition, you stand out: travel blogger is your destiny! To pay you you need a beautiful pen, skills in web marketing and referencing. It's a long job, but great benefits are at stake, like all-expenses paid trips!
6) Doing figuration
Actor soul? Want to participate in TV shows, commercials, etc. ? It's kind of fun and rewarding. You don't particularly need to speak the local language.
7) International volunteering.
It exists in several forms: European Voluntary Service, International Solidarity Volunteering, United Nations Volunteer… It's a very good experience to live but it's often simple allowances in return.
8) Helping a local farmer, participating in the harvest
Often for a few days or weeks. Farmers need labour and can offer great opportunities, even in terms of housing….
9) Marine Cruise Employee
Don't you know seasickness? Do you have a good sense of service? Cruise ships employ a lot in hotels, restaurants, entertainment, etc. Join the useful to the pleasant…..
In addition, if the sea is your land, as diving is your domain, you can find scuba diving instructor jobs in many countries.
10) Travel companion
Finally, as an experienced globetrotter, you are well placed to be a travel accompanist. Tour operators often look for professionals to accompany groups of holidaymakers. There is no question of being disorganized: the accompanist must follow a specific schedule!