The creation of a business in France by a foreigner
In 2010, the French population counted 5.8% immigrants representing almost four million people. The desire to undertake goes beyond borders and many foreign expatriates want to start their business in France. In our article, which is the most advantageous countries to start your business, we saw that contrary to popular belief, the french business creation process is facilitated. However, in order to optimize the creation and success of your business there are some administrative procedures to follow when you are an immigrant.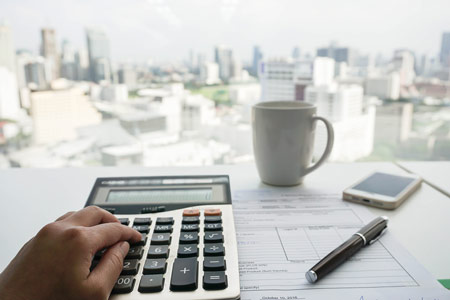 Regulated activities
Before embarking on his activity, the foreign entrepreneur must verify that he is entitled to practice in France because:
Some activities are reserved for French or EU nationals
Some activities require conditions of diploma or professional experience or administrative authorization.
Once the contractor has verified that the exercise of his activity is compatible with French law, he can tackle the administrative procedures.
What procedures for setting up a French company by a foreigner?
Every foreigner can easily invest in a French company, this does not require any particular approach. However, if the foreign contractor wants to exercise a social mandate as a partner and managing director or CEO, this requires some administrative procedures to follow. There are then two cases of figures:
1. Entrepreneur of foreign nationality regularly residing in France and wishing to engage in commercial, industrial or artisanal activity
What kind of visa to exercise a social mandate?
There are four types of French residence visas compatible with the exercise of a social mandate.
A 10-year resident card (very complicated to obtain)
The merchant visa (information on this visa)
The private and family life visa (information on this visa)
The competency and talent visa (information on this visa)
However, obtaining a visa is not necessary if you are:
Eu-Eu national or Iceland, Liechtenstein, Norway
If you already hold a resident's card
If you have a 10-year Algerian resident card
Temporary residence card "private and family life"
Where to apply for a visa?
In order to obtain a visa, the entrepreneur will have to go to the prefecture of the department where the creator wishes to start his activity. He will then have to complete an application for a temporary residence card. The list of documents to be disclosed is provided by the order of September 12, 2007.
22 Foreign-national entrepreneur who does not live in France and wishes to work in france and is interested in industrial, commercial or artisanal activities
In this situation, the entrepreneur will first have to apply for a long-stay visa with the French diplomatic or consular authority in his country of origin. His project will then be examined along with his resources. Subsequently, within two months of his arrival in France, he had to apply for a temporary residence permit bearing the mention of his activity.