Seniors: it's never too late for an expatriation!
Of the nearly two million French people who officially live abroad,a third of them are seniors who choose to move abroad in retirement. If you're retired and dreaming of changing your life, why not take the plunge?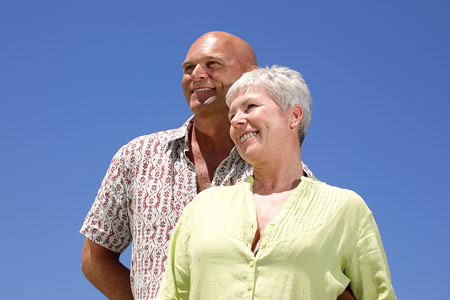 Sunny destinations in vogue
If we believe the countries of residence of these expatriates, we can say that the sun attracts many retirees. For example, Spain, Morocco and Portugal are at the top of the list of favourite countries of expatriate retirees, closely followed by the United States (particularly in Florida where retirees settle there in large numbers), Tunisia and Senegal. It is true that in France the sun does not show itself every day! Expatriation to countries such as Mauritius or Brazil is less talked about but is also growing.
Mondassur accompanies you in your desire for expatriation
As a senior, one of the major concerns of your expatriation will be the coverage of your medical care. Mondassur offers you a wide range of insurance with guarantees specific to expatriation, for an expatriation in complete serenity. If you would like to learn more about our expat insurance, check out our expat insurance comparison,make a quote or contact us.