Schooling for expatriate children
The expatriation of parents to a foreign country inevitably raises the question of the schooling of children. But then which school to choose for your children when living in a foreign country? Rather favour the home school system or adapt to the school system of its host country? Are there other options?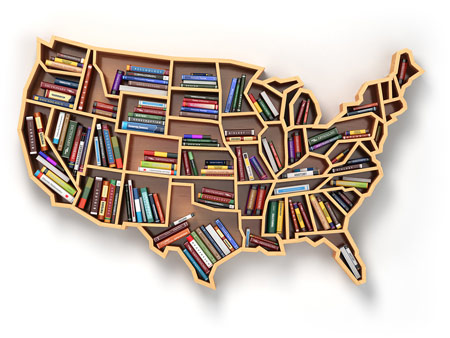 The choice of school
Enrolling expatriate children in a local school, choosing a home-origin educational institution, opting for an international school or doing school at home is the dilemma faced by parents. In any case, there are several possibilities for you and you have the choice. Whichever solution you choose, don't forget to choose an expat insurance policy for your family before you leave! International health insurance is essential to be covered no matter what happens to you, and especially to avoid health costs that are very high abroad.
Enroll your children in a home-origin school
This first option is favoured by many non-residents, who wish to allow their children to continue their education within their home-origin system. French, German, Spanish, Italian….etc. schools are accessible from primary to secondary school (college and high school). They allow expatriate children to continue their education "normally", especially when the local education system is too different from your home origin based system. By enrolling their child in home-origin school, the child will have less difficulty integrating into the language, culture etc. that remain from home origin. It also means ensuring that once the expatriation period is over, the child will be able to return to the home based curriculum. This system is recommended for short-term expatriations with an expected return date. The downside remains the sectorization of expatriates among themselves which makes immersion in the host country difficult. In addition, schooling in a home origin school abroad represents a significant financial cost that differs from country to country. Home Origin schools are the most expensive in the United States and Asia. In return, scholarships may be awarded based on the family's income.
Enroll your children in a local school
It is also possible to send your child to school at a local school. This solution allows children to integrate more quickly into their host country. We advise local schools if you intend to move to the same country for a long time and for children who cannot yet read or write. In local schools, as everywhere, classes are conducted in the language of the country and according to the current curriculum. The younger your child is, the easier it is to learn this new language. Indeed, before the age of 6, it is easier for the child to learn a new language and to appropriate it. He quickly became bilingual and was completely immersed in the culture of his new country, which also made it easier for him to connect with his classmates and other children his age. On the other hand, learning your home language will be greatly slowed down since it will no longer be taught in school, and reintegration in your home country may take more time later. To overcome this problem, it is possible to learn the home mother tongue, using online course platform. Enrolling your children in a local school, your children will have their neighbors as classmates, or find them in the playground. This extra factor can make it easier for your child and your child to be integrated into the neighbourhood! We must keep in mind that pedagogy can change: we do not find the same ways of teaching according to the countries and regions of the world. These differences can disturb the child, or on the contrary bring him new perspectives. Registration in local schools is done directly in the country of expatriation and in the school according to the age of the child.
International schools overseas
You can also enrol your child in an international school. Teaching is usually done in English. However, there are international schools that are not 100% English-speaking, and some offer bilingual teaching with different languages. You can find this type of school regardless of your country of residence. The children registered are of all nationalities. Choosing this option is recommended so as not to lose the mother tongue. Alternatively, you can also choose to enrol your child on a distance learning platform. Some international schools are accessible from kindergarten to high school. If you plan to return to your home country at some point, the student will ideally have to join an international school so as not to interrupt his or her course. You can also choose to reintegrate your child into a local public school, however he may repeat a class so that he can return to the level of the home origin program. It is, as the name suggests, international to be able to accommodate all nationalities. The approach in international school is less academic and more focused on human contact and personal development. Tolerance is one of the key values in order to promote living together and to develop the self-confidence of each student by valuing it. We advise you to choose an international school if you are a long-term expatriate or if you often move from country to country. In this situation, the child does not necessarily have time to learn the national language of the host country, whereas English is the first international language. In addition, we recommend this type of school if you wish to offer your children an English-language education that can easily open doors to higher education in many countries. However, international schools are difficult to access because an excellent level of education is required, and most require an entrance fee. In addition, the cost of schooling in this type of school is often very expensive. Registration is done directly with the establishment. In any case, before you commit, think carefully before choosing an international school. There are several factors that can help you make the right choice: the length of your expatriation, your child's ability to adapt, the language of education, your child's academic level, the importance of human skills in the school, the reputation of the school and finally the tuition fees.
Remote school when expatriates
Another alternative is for the children of expatriates: distance education. This is usually done usually digital platforms. Your priority is to check the quality of academics and its reputation. We recommend this solution if you intend to return to your home country on a certain date. Thus, your child maintains a real continuity in his schooling, from the start abroad and until the return to home country. Classes are affordable from kindergarten to senior year. Be careful though, this form of teaching requires a moral support from the entourage, a great autonomy and rigor on the part of the child. A particular teacher can be a valuable and conceivable help. If you choose this solution as an expatriate, be aware that registration dates in the Northern Hemisphere of the world are around the beginning of June until the end of December and in the Southern Hemisphere from the beginning of January to the end of March. Y
Home based school within the family
Finally, the last option available to you is simply "home school" provided by a parent or relative of the child. This choice is for expatriates most of the time a relief solution, in case the host country does not have a school system or if the first school is located too far from the accommodation. According to different countries, this mode of learning is allowed for children between the ages of 3 and 16. Beyond that, they have to go to school. Home schooling has its pros and cons. The advantage is above all the preservation of the mother tongue, which can easily be less mastered or forget in a local school. The fact that a relative or parent is in school gives the child confidence and learning can be easier for the child. However, this method also has its drawbacks. Indeed, the local school plays a strong part in the socialization of the child, which is not necessarily the case with the school at home. The mother tongue is preserved, but the child will have less opportunity to learn the language of the host country and to open up culturally. Finally, as parents, if you work there, you may not have time to teach your children. It's up to you to weigh the pros and cons and see which solution is best for your situation. School at home can be recommended for children of expatriates who do not intend to stay long in the host country. In this case, there is no point in destabilizing the child by dipping him into a new school system and a universe very different from his own if it is for a short time. On the other hand, if you decide to stay in your host country for a long time, it is advisable to enrol your child in a local school once the national language has been mastered, or in an international school.
Whatever your final choice, take the time to think carefully about the system that will best suit you and your child. Consider the length of your expatriation, in which country you are going, your child's age at the time of departure, your ability to keep the mother tongue out of school and finally your budget.