Is it better to buy ACA Compliant Insurance or expat insurance in the USA?
Choosing between international health insurance and U.S. health insurance
If you work in a company with more than 50 employees, chances are you don't have a choice and are forced to take out your company's insurance. If you are employed by a smaller company or are self-employed or are an international student, you will have a choice. How do I choose the best health insurance in the United States? Do you need U.S. insurance or do you have the choice of your medical insurance in the U.S.?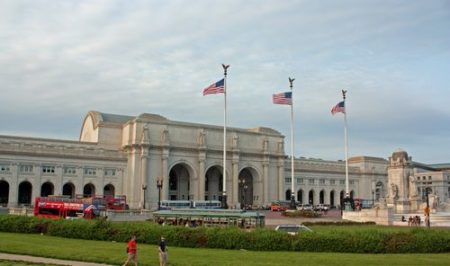 The U.S. ACA or Obamacare law defines the conditions of the U.S. health care system. The Patient Protection and Affordable Care Act ( ACA, called Obamacare, is a law enacted by President Barack Obama on March 30, 2010 on the reform of the U.S. health care system. The controversial law, which has been controversial since its inception, has since been amended by an executive order issued by President Trump. This decree limits the conditions of application of the law and offers more flexibility in the choice of medical insurance.
The great novelty of the ACA is the fact that since January 1, 2014, all Americans and permanent residents in the United States have health insurance. This law affects almost all residents of the U.S. territory, namely:
Legal Permanent Residents, or Green Card holders
beneficiaries of political asylum
refugees
Cuban and Haitian nationals
Temporary Protected Status (nationals of ravaged countries)
If you live in the U.S. and do not have ACA Compliant U.S. health insurance, for example through Healthmarket, you are no longer subject to penalty payments. You have the option to purchase international health insurance.
If you are an international student as you are normally not a permanent resident, you can purchase an international health insurance plan. You do not need to purchase an ACA compliant insurance plan.
Benefits of International Health Insurance
In many cases, buying international health insurance is much more advantageous. Taking out health insurance that does not meet Obamacare requirements is by no means illegal. Without your employer's subscription to group insurance, it makes more sense to buy non-ACA compliant international health insurance than to buy very expensive U.S. insurance that won't cover you as well. U.S. insurance, in order to remain affordable, imposes deductibles of $6,000 for an individual and $12,000 for a family and the need to go through the medical insurance network. If you need to use a medical practitioner who is not part of the network, you will be less well reimbursed with a dependant leftover of up to 50% medical expenses.
By choosing Mondassur, you opt for international insurance tailored to your expat profile. You will be covered without deductible in the United States as well as in the rest of the world for the duration of your choice. The amounts reimbursed during medical consultations or hospitalizations are also greater than those reimbursed by a U.S. ACA Compliant insurance for any physician without the obligation to be affiliated with a network.