How do I find a job in Singapore?
Singapore is a very attractive destination for foreign companies that decide to set up shop there. With an ideal geographical location, economic and political stability, good infrastructure and a skilled workforce, Singapore is attracting more and more foreigners. It is not surprising that many French people are moving to this metropolis. However, this does not mean that it is easy to find work in Singapore,and especially from France.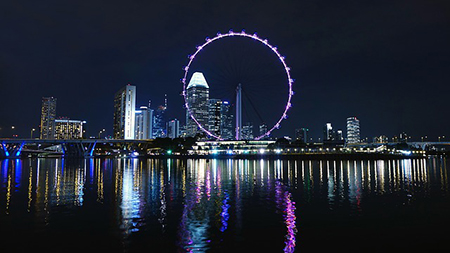 Why is it difficult to find work in Singapore from abroad?
It is difficult to find work from France, Belgium or Canada for visa reasons essentially. As a foreigner, you need to find a sponsor who will make you the administrative steps to get the work visa. The company that wants to recruit you must file a file with the Minister of Employment (MOM) to justify the reasons for your hiring and pay the application fee.
What are the sectors recruiting in Singapore?
Over the past five years, visa requirements have increased. This makes it more difficult to find work. People who have a higher education degree such as a Master's or MBA, or who have a specialty in a sought-after field, are more likely to find a job. The sectors that recruit the most foreigners are mainly Banking or Finance, IT-related trades, engineering or biomedical.
Some tips for looking for a job in Singapore?
Singapore is a former British colony that has kept traces of Anglo-Saxon culture, also finding itself in the professional world. If in French culture diplomas have added value, this is not the case for Singapore, which favours experiences and skills. On the other hand, the level of education is the most telling for Singaporean recruiters. You will have a better chance of finding a job if you have a master's degree (or MBA) and if you have a real specialization in the last year.
Even if you go abroad to discover a new culture and improve your language skills, remember that there are more than 15,000 French people already there with a number of entrepreneurs. Don't close yourself to the French community either, it can be an aid in your research.
Stand out from the other candidates because the competition is tough. Avoid "I am open to any proposals/opportunities." Singapore attracts many local and international talent so show your recruiter that you will provide them with solutions.