Expat families: share your photos online securely
Unless you have been completely cut off from the world in recent years or have recently discovered the internet, you are aware that using social networks to share personal photos is far from ideal. Many specialized observers, institutions or media point to the many risks faced by users of the network when they publish photos. For a large number of expatriates far from their country of origin, it is the ideal solution…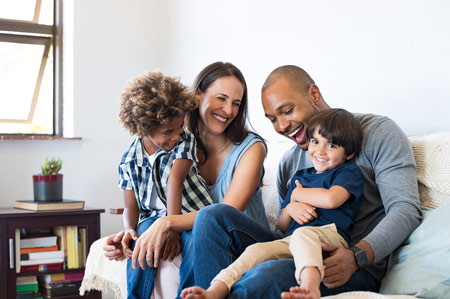 Share photos on Facebook
When you have just moved abroad,giving news to your distant family and loved ones is one of the first things you do. Even more so when you have a family expat with your children, the desire to show pictures of your new home and environment is very strong, and quite legitimate.
For many of these expatriates, the solution is all found: Facebook! Although the gendarmerie advises (read the article) parents not to publish any photo of their child on the social network and despite the many dangers on Facebook related to protection and privacy now demonstrated, these social parents who do not hesitate to share whole swathes of their privacy, believe themselves safe because they use a "private" account, only accessible to their friends…
If you didn't know it yet, you should know that sharing photos on Facebook with a private account won't prevent your account from being hacked.
In addition, some would seem to be able to access your private photo albums without even being part of your contacts. Whether it's account hacking (the hacker changes the account address and password) or unauthorized access to your photo albums, the result is the same: photo theft leads to the use of stolen photos, identity theft automated (the hacker creates hundreds of accounts with your photos) as well as other joys such as harassment of contacts, blackmail or even demanding ransom with the person who had the account stolen.
Definitely, to share personal photoss, it's best to avoid using Facebook or any other social network for that matter.
How to keep in touch with loved ones
Like a ritournelle, it's a question that comes up more and more among distant families and those who are expatriates: how to share photos remotely and securely? If this is your case and you are one of those expatriate families looking for a private platform to keep in touch with your loved ones and distant family, be aware that online services allowit, in an intelligent and intelligent way. without taking any risk to your privacy.
This is the case, for example, of the site Blogexpatriation.com which allows expat families to share photos online, in a much more secure way than social networks. The principle is simple: you create your photo and video space (a kind of customizable logbook that loved ones will be able to comment on) and invite your loved ones to connect to your expat blog. Without a personal invitation and a password, it's impossible to know that your space exists. The designers of the service (a young family, also expatriate) thought of everything when creating the service, but above all to offer a service trustworthy, without advertising or use of user data,as is the case on Facebook.
Christophe, the computer-science dad, tells how the idea of this family platform was born: "As an expatriate, at the birth of our son, it was out of the question to share the photos of his birth on Facebook. So I created a private site, for our remote families, to share photo and video albums with them." The success was immediate and the idea of developing a secure service for other families like his prompted him to create a private 100 sharing platform, without the inconveniences that can be found on social networks.
Example of a personalised space for an expatriate family
The use is obviously very simple compared to Facebook or other sites of the kind, no setting set since the access is only private. Freeregistration allows you to create a fun and intuitive sharing space, in which you can share a very large number of photos or videos with guests.
One of the many strengths of the service is that guests do not need to create an account or register, making use easy, especially for grandparents. Just enter your password and then browse through photo albums or videos from the private space. All this is done with disconcerting ease and whether it is seniors or children, everyone can use the service very simply.
As you can see, this new secure service for the family will now have to be counted on, which is very convenient for many expatriate families to keep in touch with their loved ones. To create your private family space and try this innovative service, just click here.