5 tips for organizing Christmas from abroad
A few days before Christmas, living abroad is an organization to prepare to return for the holidays in one's country of origin. You have to plan your journeys, book your tickets, organise your New Year's Eve, buy your presents… Here are five tips to get you organized. If you go back to your country of origin, bare in mind that you will not be covered for your healthcare except if you benefit from an international health insurance or purchase an international coverage suited to your situation.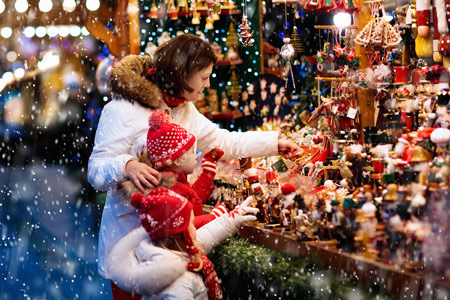 Anticipate
You have to start planning your return trip in advance. Whether it's the ride, the gifts or the menu to prepare for New Year's Eve. Any preparation takes time, especially in times of high demand in which delivery times can be long and availability reduced.
Know how to delegate
You have to know how to trust, and delegate to a third person the responsibility of a part of the organization of New Year's Eve. Take the time to get organized!
Use the Internet
You have to know how to use all the tools that are at your disposal,including the Internet which saves a lot of time. Order your gifts online, book your e-tickets, get delivered for your gifts and your meal.
Optimize
To make the most of your stay, know how to optimize your organization when you prepare your return: limit the journeys, group your deliveries in one place, book in advance. You will become more efficient, less stressed and enjoy your stay to the fullest.
Staying Zen
Despite the vagaries and the unexpected, stay zen! But if you follow these 5 methods to prepare, you should normally be able to enjoy your end-of-year vacation in peace.
And don't forget to be well insured to spend a holiday in peace!