Viviane Salin, creator of a bilingual school in Singapore
It was in Singapore that Viviane and her husband Vincent packed their bags with their children and embarked on an original project: to create their own bilingual French and English school. Among their various tips for young expatriate families in Singapore,they advise to think carefully about his international health insurance in order to live a maternity in confidence.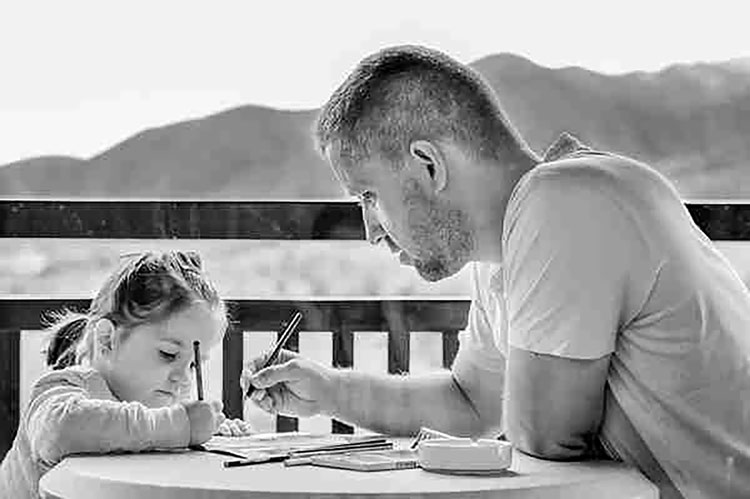 Why did you choose Singapore as your country of expatriation?
"After working in France for a few years, Vincent in audit and banking, and me in music and events, we wanted to discover another country. It was a work opportunity that led us there, but at first it wasn't supposed to last more than 2-3 years."
She took the opportunity to turn her passion for music into a profession and became a violin teacher while playing singaporean opera.
How did you come up with the idea of starting your own school?
Not finding a suitable school for their children, they wanted to createthe "Little School of Singapore".
"Our children grew up in a "third" culture (a mixture of French, Singaporean culture). Born in Singapore, to French parents, learning English, we needed a different structure."
Viviane says that she and her husband then decided to "try entrepreneurship and create our ideal school, with different pedagogical methods,which can also correspond to the needs of other expatriate families."
The First Pre-School (3 to 6 years old, French curriculum in French and English) opened in 2012 in Singapore before the opening of a first nursery in 2015.
"We opened two new schools in 2017: a Pre-school in Bangkok and a Playgroup – pre-school – elementary school (1 to 9 years old) in Ho Chi Minh, Vietnam."
What are the principles of The Little School?
"At La Petite École, the concept is simple: to provide bilingual education to children from daycare to the second grade, in a relaxed and playful atmosphere to encourage learning through play." The program is national education, but in French and English.
Has it been well received by expatriate families in Singapore?
"Opened with 17 students in 2012, The Little School of Singapore now has 160 students. In 2013, La Petite École de Singapore obtained the approval of the French Foreign Education Agency (AEFE)."
In Ho Chi Minh, the Little School Group took over an existing school which represented a new challenge. One year after the takeover, La Petite Ecole de Ho Chi Minh has 107 students for a team of 20 people, including 7 teachers.
What are your next steps on the spot?
Another challenge for the future is to develop partnerships.
Otherwise, the main objective remains to consolidate their project and make it grow. "We applied for the approval of our two schools, in Bangkok and Ho Chi Minh."
In July 2018, The French Academy, a new language centre in Kuala Lumpur, opened.
Continue to promote our brand and why not open new schools.
Can you give "health" advice for future expats?
You should always plan your motherhood upstream. Indeed, there is 10 months of deficiency in most international insurance and you do not want to insure "too late".