Testimony: Erasmus student in Denmark
Going to Denmark for a year as an Erasmus student was a possibility offered to me by my school for my third and final year. It was an unmissable opportunityto travel and see other cultures, things I have rarely had the opportunity to do before.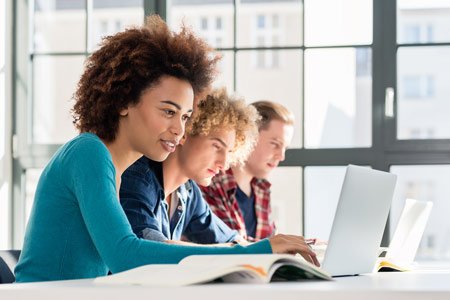 I arrived at the beginning of August, a month before the start of the school year,to participate in a program offered by the host university to learn Danish and to be introduced to local culture.
Denmark is a truly welcoming country for foreign students. In addition to this program, the university offered the opportunity to find accommodation and take care of everything necessary so that I only had to pick up the keys when I arrived.
Accommodation which is mostly a room in a student residence: it's cheap and the atmosphere is there. So the installation went very well, and the first month spent integrating into the country and with other students from all over the world is a sensational experience.
The rest went just as well. The education system is different from the French system, and in particular from that of the big schools where I come from, it is interesting to compare the different approaches. The culture is obviously Western, but there are still differences in the way we think, have fun, eat, live. It is quite close to the idea (very positive) that I was having, close to the "Nordic" culture found in other countries such as the Netherlands or Sweden.
In the end, a very positive result, an excellent choice of destination for an Erasmus year. The only shadow on the table is the higher standard of living than in France, which can be frustrating when it limits the possibilities of outings and discoveries, especially when you are a student. But we can always manage!
Roman