Interview with Jean-Pol Rihoux, expatriate in Brazil
Mondassur met Jean-Pol Rihoux who has been living in Brazil for a few years. Jean-Pol has launched his blog where he shares his chronicles to help us discover Brazil, a country that has become his own.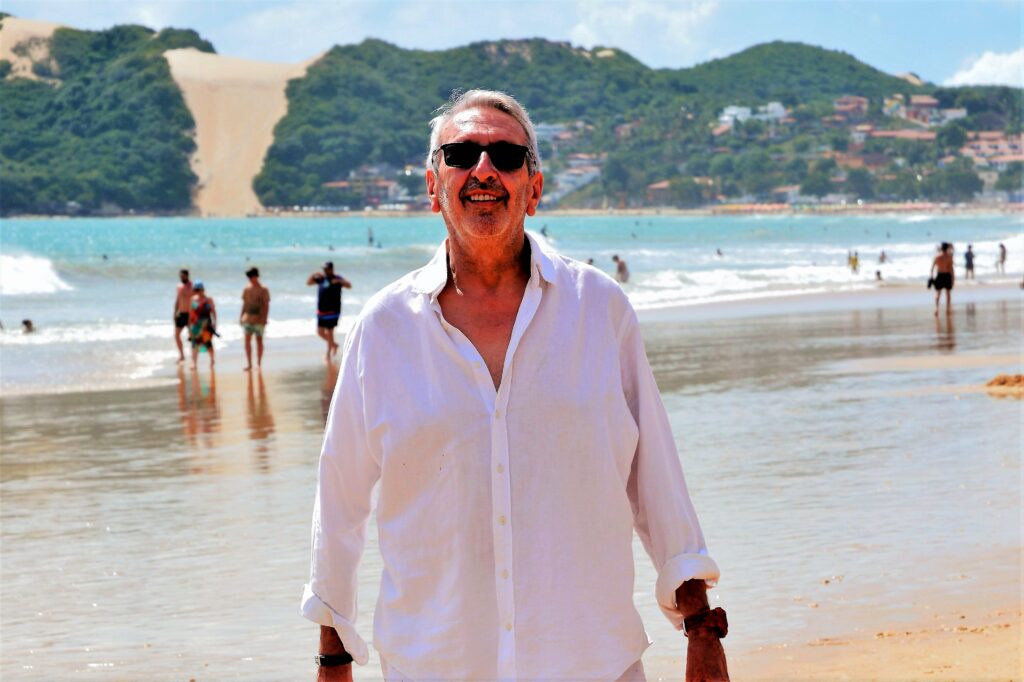 Could you introduce yourself and your background?
I spent my youth in the province of Luxembourg in Belgium and then studied at the University of Liège. I spent most of my professional career in the public sector in Brussels, in a department responsible for financial aid to companies.
Retired since the end of March 2017, I live in Brazil in Goiânia, the capital of the state of Goiás in central Brazil.
What led you to move abroad and choose Brazil?
My wife is Brazilian and I have always wanted to discover other countries and live elsewhere. When the time came to retire, the choice was obvious: I was going to live in Brazil, a country I had already visited several times.
Did you speak Portuguese when you arrived in Brazil?
Yes, in everyday life with my wife.
Did you adapt easily to your new Brazilian life? Do you socialise with other expats, French or otherwise?
Adapting to life in Brazil was not a problem. In Brussels, I was hanging out with Brazilians and here in Goiânia, I have almost no contact with other Europeans and I don't even try to have any. I moved to Brazil to live with the locals.
What cultural changes in everyday life have surprised you the most?
Although Brazil is a mixture of European, African and Amerindian cultures, the European contribution remains predominant, particularly in the South, South-East and Centre-West regions. There is no real culture shock for a European who settles in Brazil, as can be the case in Africa or Asia. Integrating in Brazil is not a problem, especially since Brazilians are naturally welcoming and smiling.
You have a personal blog. Can you tell us about it?
In each of the columns of my blog, Vivre au Brésil, I deal with a particular theme to make people discover Brazil: tourism, history, geography and nature, culture, economy or daily life.
Do you plan to come back to live in your home country one day? Why would you do that?
My only ties in Europe are my 3 sisters, several nieces and nephews and a few friends who are all welcome in Brazil. I have adapted to Brazil and its climate, to the Brazilians, to their way of life and to their joy. You can easily understand that I have no intention of returning to live in my home country, Belgium.
What advice would you give to people who want to move to Brazil?
You should know that few foreigners live in Brazil. The country has almost 215 million inhabitants, of which less than 0.5% are foreigners, according to the latest official data. With nearly 25,000 people (including 19,000 on a temporary basis), the French are the largest European contingent. Brazil is also a very small international tourist destination. Did you know that in 2019 (before the COVID pandemic), only 6.3 million foreigners (mainly Argentinians) visited Brazil… that's fewer visitors than in Belgium! The reason I am giving these figures is to make future expatriates aware that everything in Brazil (houses, restaurants, hotels, shops…) is adapted to the tastes and expectations of Brazilians. And it's best to learn to get by in Portuguese, as few people speak any other language.
There is also one thing that destabilises the domestic budget and another that seriously affects it.
What about currency devaluation in Brazil?
Receiving a pension or other income in euros and living in Brazil means converting (mostly monthly) euros into Brazilian reais. As long as the real depreciates against the euro, everything is fine. In 2017, the euro was trading at 3.5 reais and in 2020 it reached a record 7 reais. But between January and April this year, the euro fell from R$6.5 to R$5. In practical terms, for a European who receives his or her income in euros, this means a cut of almost a quarter of his or her monthly income, while the prices of goods and services in Brazil have risen sharply. And what does the future hold? Amongst many factors, for European expatriates, we should hope for a rise in the ECB's key rate and a drop in the Brazilian Central Bank's interest rate, which has jumped by around ten points in recent months.
Finally, what advice would you give for health insurance in Brazil?
As explained on the Mondassur website, the health system in Brazil operates at two speeds. The public health care system is free but in a deplorable state (dilapidated facilities, lack of personnel…) and a high level private system. For an expatriate, it is unthinkable not to opt for a private health plan. But it is expensive: for my wife and myself, I have to spend a monthly budget of 2,000 reais, or +/- 400 euros. And the older you get, the higher the monthly payments.