Argentina as seen by Matt and Vero from Argentina Trotters
"The real journey of discovery is not to look for new landscapes, but to have new eyes"

Marcel Proust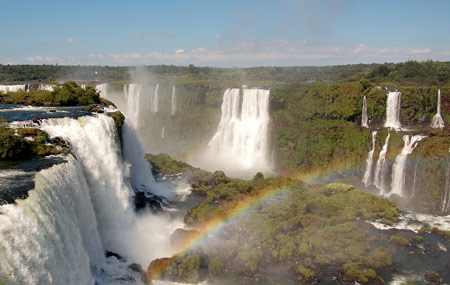 Leaving, for a long time, is not a decision to be taken lightly. Everyone wants to leave, whether out of curiosity, for work, to escape the monotony of everyday life…
Whatever the reasons, travel is an extraordinary life experience that changes you profoundly…
We decided to take a trip in couchsurfing and hitchhiking. We were able to meet many people and thus soak up the Argentine culture more quickly. After more than three months of travel, we already have plenty of anecdotes. Like this time when we asked for hospitality at the police department of Bajo Caracolès. After a difficult day to raise our thumbs up, we landed in this village of Chubut where there was nothing to sleep on. Or this other time, where we met French hitchhikers who had been taken by Nestor who had taken us two days before them on another day of hitchhiking. This creates links !!!
Certainly there are beautiful things to see in Argentina,beautiful landscapes, nature as unexplored. But what is even more beautiful is to see what Argentina has done to us.
"Travel is youth" but is also a real plus for future life.
The first point is the language. You go to a country to share the culture, the mastery of the language is paramount. Before leaving, we didn't know how to speak Spanish (just the base). Through meetings, we have improved our Castilian.
The second point is the resourcefulness. Leaving a European daily life where everyone has their own little life and codes, nothing better than a trip to another culture, another continent to change all their habits. We started trekking when we arrived in Patagonia when we had never done it before. We hitchhike to travel, it's tiring and we learn a lot about ourselves.
And finally, a new look at what's around us. Enjoy the small pleasures of everyday life, open up to new arts, draw inspiration from the culture of the country to achieve. Matthew who makes lamps to find new inspirations by strolling through the craft markets. Or during a trekking trip, we didn't plan enough food. Every morning we enjoyed the little we had in front of beautiful scenery.
The must-see places
The places in Patagonia: the glacier park with its famous Perito Moreno, the mountains including those of Fitz Roy in El Chalten and those of Ushuaia, but also animals like penguins located in the Peninsula Valdès.
We stayed two weeks in Chile, and we did the famous "W" of Torres del Paine, we found ourselves a real passion for trekking!
Cultural differences
The hourly habits are different: shops closed between 1pm and 5pm, evening meals at 10pm…, the mate that is THE drink, it is a real institution here, and the ease of human contact. We quickly made several contacts, including hitchhiking.
The human warmth and hospitality of the Argentines allowed us to chat with many people. We shared their daily lives, their joys and their anxieties. We understand how lucky we are to live in France, especially in terms of the comfort of life.
We will come back grown up from a period of our life that will be forever remembered and we will return to other countries for new adventures.
Matt and Vero from "Argentina Trotters"